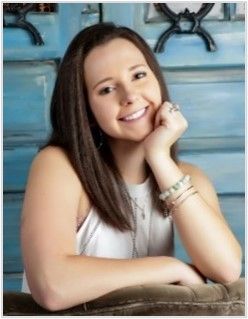 A fairytale ending
Sara Stiers has always believed in fairytale endings. Now she has one of her own, thanks to Save a Student Scholarship supporters who came to her rescue when her dream of becoming a pediatric physician assistant was put in jeopardy.
"I love children and families," Sara said. "From a young age, I knew I wanted to be the person in the room helping families deal with their child's health issues. When unemployment hit my family in the fall, I thought I was going to have to leave Berry and abandon my dream. My stress level was high."
Sara's parents encouraged her to focus on her studies while they worked to figure out a way to pay for her tuition. By December, the biology major from Cumming, Ga., knew that despite their best efforts, the needed funds were just not available. That's when she reached out to Berry's financial aid staff. They responded by helping her develop a plan for the future that included emergency aid available through the Save a Student Scholarship. Sara was inspired by their efforts, noting, "I didn't want to be a burden on my family."
She quickly relayed news of the Save a Student Scholarship to her parents, and together they cried tears of joy and gratitude.
"It means the world to me to know that the Berry community cares about me and wants me to continue with my education here," Sara said. "If I could, I would give the donors a hug and say 'Thank you! You just don't know how much this has helped me.'"
You have the potential to make a difference right now with a gift of any size.