Bringing the Mountain Home
The slopes of Lavender Mountain might have been quiet on Saturday, Oct. 10, but not even a global pandemic could stop Berry alumni from celebrating Martha Berry's birthday!
Thank you so much to all of the Berry alumni and friends who joined us from around the world for a day full of virtual events, activities and contests, kicking off with a special welcome video featuring Berry College President Steve Briggs, Tony Kunczewski ("Coach K"), Cecily Crow (94C) and Janna Johnson (81C).
You can re-watch the welcome video (featuring a surprise at the end!) here.
And of course, thank you to our event sponsor, Plainville Brick Company! We are so grateful for their continued support, not only of this event, but also of Berry's construction needs and scholarships for students in need since the early 1900s.

Keep reading for more highlights and photos from our first ever virtual Mountain Day!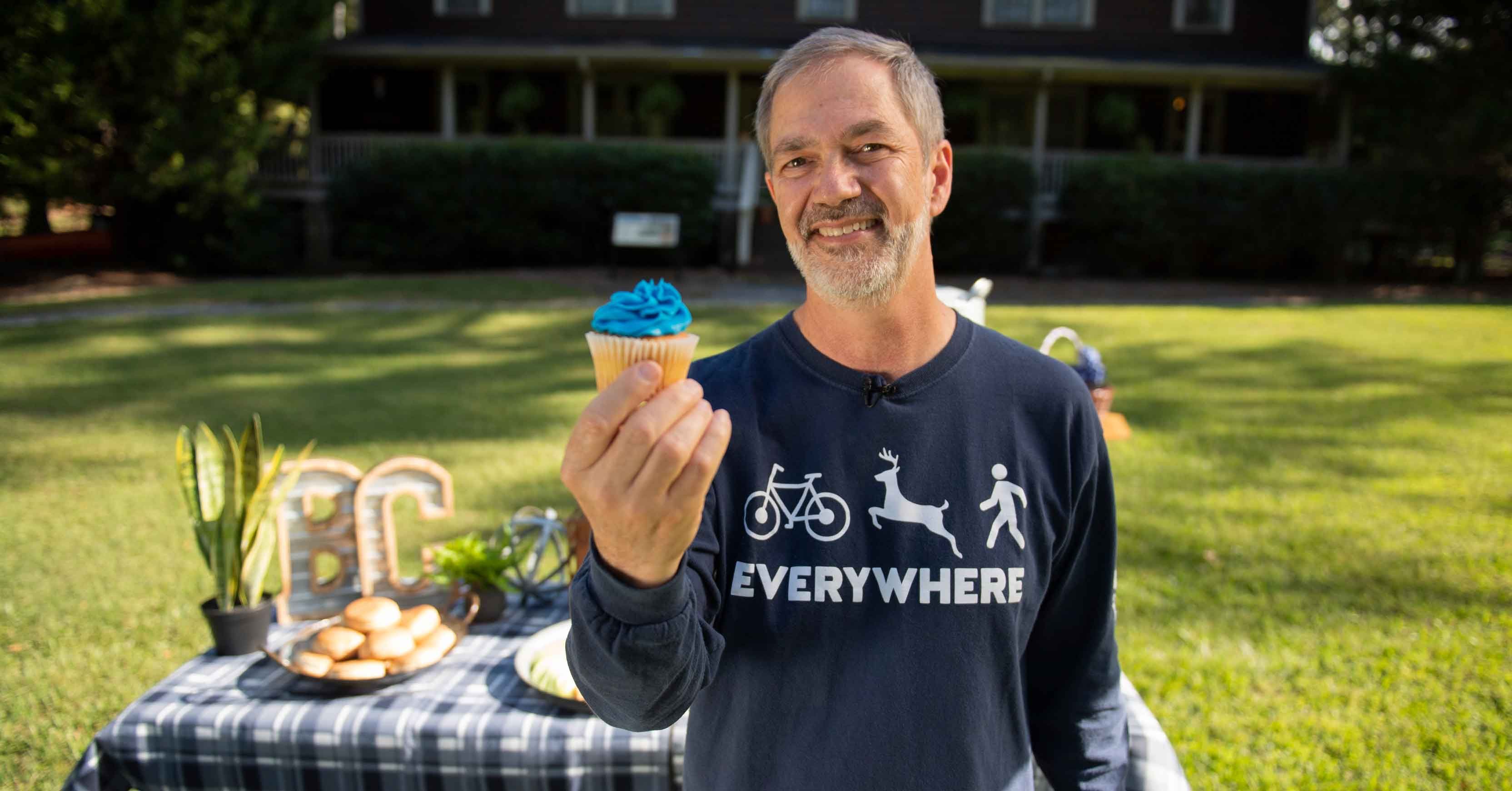 Merchandise for a Cause
For generations, students have shown their appreciation for Berry and our founder with gifts of pennies on Mountain Day. Alumni continued that tradition this year (and showed off their Berry pride!) by ordering limited-edition merchandise, including t-shirts, face masks and "Mountain Day in a Box" kits. Net proceeds from all items support Berry students through the Save a Student Scholarship.
Though Mountain Day is now over, we hope you'll continue the tradition of giving by making a gift of any size to a Berry crowdfunding project!
Just like the pennies at Mountain Day, small gifts add up to make a big impact, which is why we're sending an "Always Berry" eagle magnet to anyone who donates $5 or more!

Support Berry students with a crowdfunding gift today.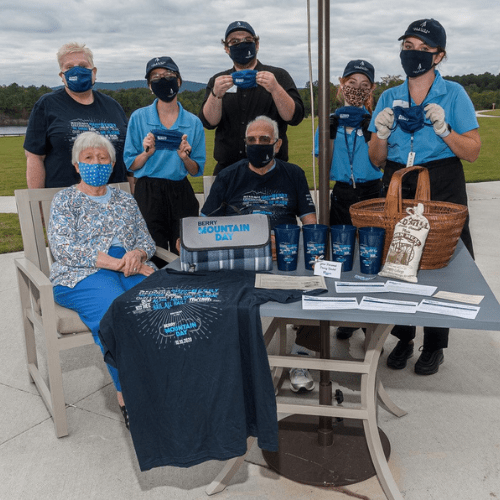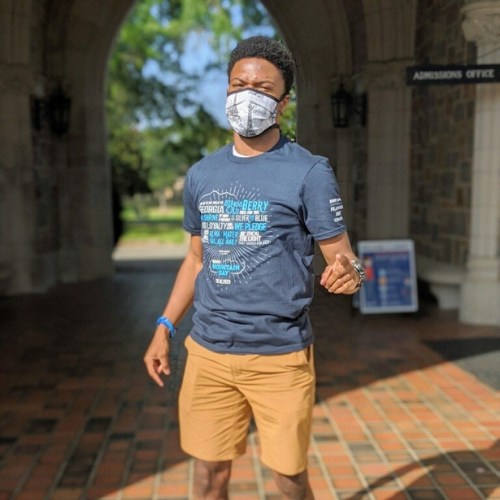 #cupcakesformartha
Martha Berry didn't just have a birthday this year; Berry alumni and friends celebrated our founder's 155th birthday all month long!
Thank you to everyone who raised a cupcake for Martha and posted photos on social media using #cupcakesformartha! Berry alumni, students, faculty, staff and even departments on campus joined in on the annual celebration, sharing dozens of photos. Parents even had the option to send a cupcake to their child on campus to help them celebrate!

View more #cupcakesformartha pictures here.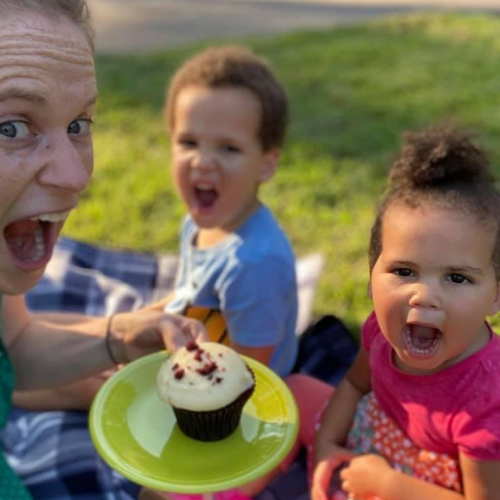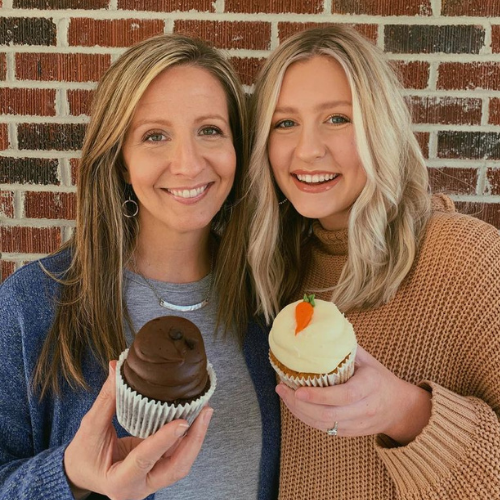 Virtual Events and Activities
This year, the Mountain Day celebration went virtual, with Zoom reunions galore and special events for the college classes of 1970 and 2020. Plus, Berry Director of Athletics Angel Mason hosted a Mountain Day trivia contest on Facebook Live, and Associate Provost and Dean of Academic Services Dr. David Slade (97C) hosted a lecture on the history of Mountain Day.
Didn't get a chance to watch the lecture on Oct. 10? You can still catch the replay to learn more about the stories behind Mountain Day - such as the Grand March tradition, the penny basket and how Martha herself celebrated!
Watch the history of Mountain Day lecture now.

Mountain Day Picnics
Last but certainly not least, Berry alumni took a break from the virtual events for a picnic lunch during Mountain Day weekend! Alumni from as far away as South Korea and Japan grabbed their Berry blankets and picnic baskets for some socially-distanced celebrations.
On social media, alumni had the opportunity to vote for the best at-home picnic, with the winner receiving a private, catered lunch at the House o' Dreams!
View all Mountain Day picnic photos here.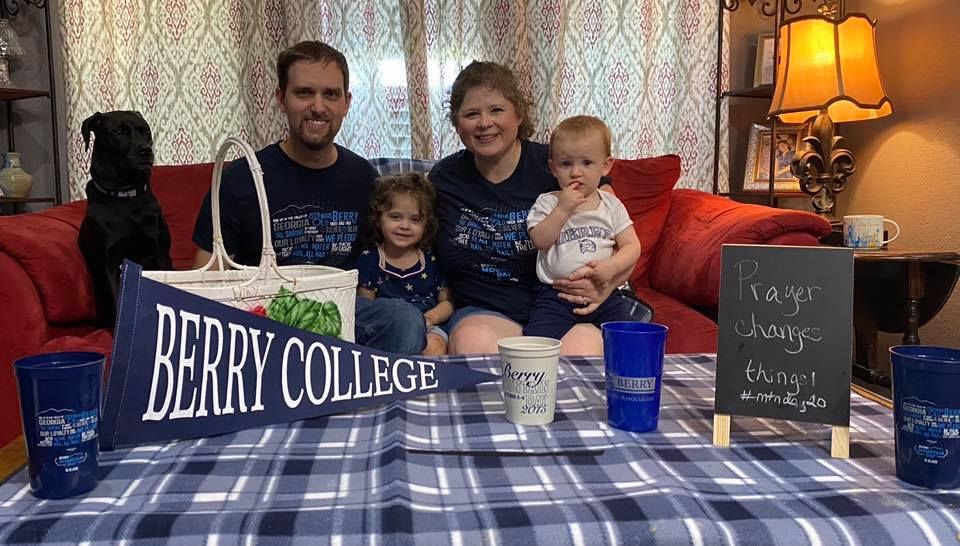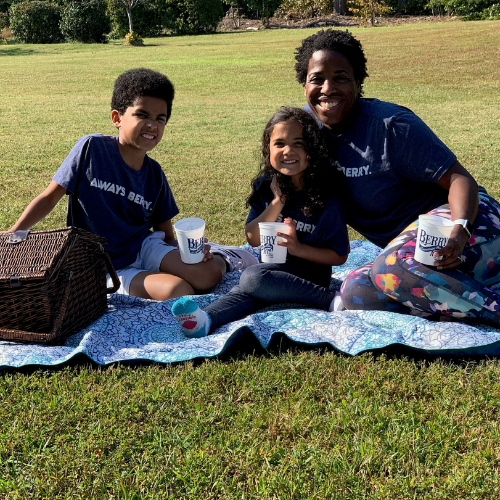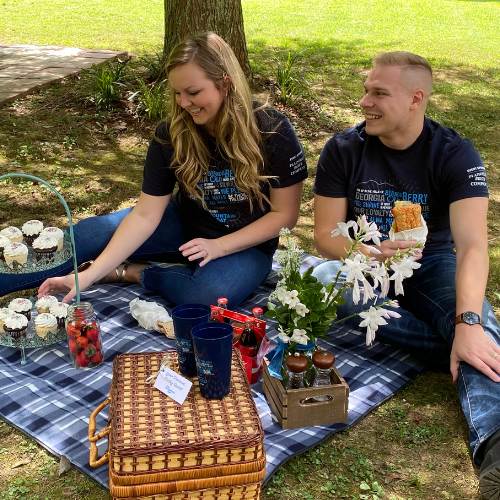 Thanks again to everyone who held a picnic, lifted a cupcake in toast to Martha and joined the virtual celebrations from home. We love your Berry spirit!