Distinguished Alumni Awards
Excellence in Our Ranks
MEET OUR 2022 AWARD WINNERS
Get to know this year's award winners.
About the Distinguished Alumni Awards
On an annual basis, the Berry Alumni Association solicits nominations for four Distinguished Alumni Awards. Learn more about the requirements for each of these awards below.
DISTINGUISHED ACHIEVEMENT AWARD
This award shall be given to a nominee who has achieved success far beyond average.
Distinction may be interpreted as: Notability for outstanding leadership or success within a locale, recognition or honors within an occupational or professional field, or outstanding leadership within a significant organization above local level.
DISTINGUISHED SERVICE AWARD
This award shall be given for selfless service over and beyond normal obligations. Requirements are as follows:
The service must have been of significant value, although it may have attracted little public attention or recognition.
The length of involvement in this type of service shall be noted. (For example, a service rendered over forty years would have more weight than service for a period of a year.)
OUTSTANDING YOUNG ALUMNI AWARD
This award shall be given to an outstanding young alumni based on the following criteria:
The nominee must have attended Berry within the past twenty years.
Outstanding distinction in one's career and/or community will characterize the recipient.
The recipient shall have made contributions to the general welfare of his/her community and represent Berry's motto of "not to be ministered unto; but to minister."
Service contributions to Berry will be considered. These contributions may include involvement in alumni chapters, participation in alumni events, volunteer service in various projects, and /or membership on the Alumni Council.
ENTREPRENEURIAL SPIRIT AWARD
This award shall be given for significant contribution to the advancement of a business or enterprise with the following criteria:
This individual demonstrated a commitment to turn a vision into reality, the courage to assume risks, and the ability to make changes and take advantage of new opportunities.
The length of time the individual has been involved, as well as the role played, will be considered. (For example, involvement over a period of years would be more significant than involvement for a year.)
2022 Distinguished Alumni Award Winners

Get to know our 2022 Distinguished Alumni Award recipients!
DISTINGUISHED ACHIEVEMENT AWARD


Genny Castillo (08C)
With notable experience in politics, community outreach, education, event planning and administration, Genny Castillo has built a reputation as an effective leader who gets things done. Currently regional engagement director for the Southern Economic Advancement Project, she is responsible for coordinating local programming that brings the project to the people. She also serves as COO of the BLUE Institute, the premier training program for young people of color preparing to lead electoral campaigns in the South and Southwest. In 2018, she played a leadership role in the Democratic Party of Georgia's coordinated campaign.
ENTREPRENEURIAL SPIRIT AWARD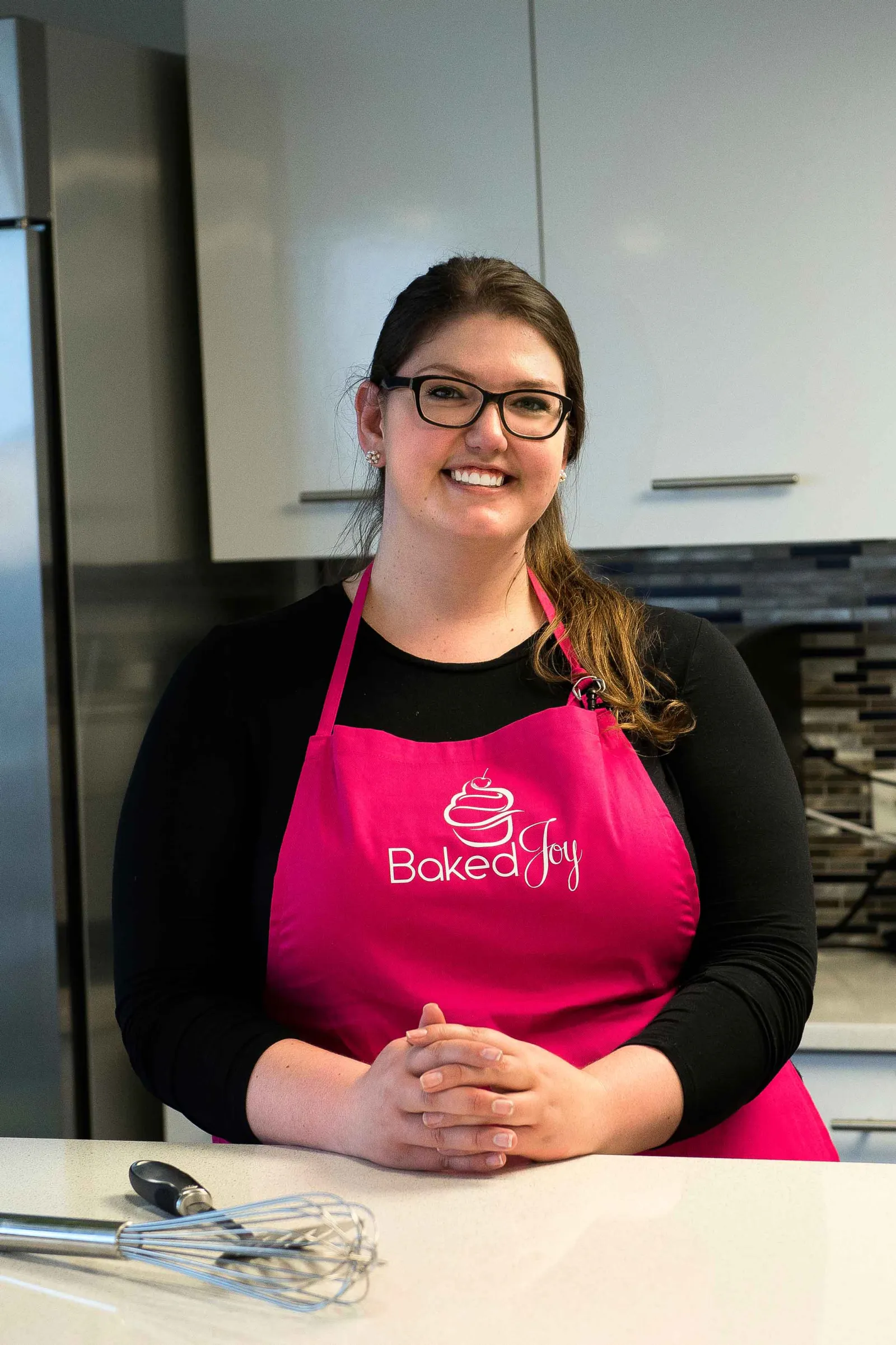 Joy Schmidt (11C)
Joy Schmidt has built a reputation for creating fresh, custom confections through her business, Baked Joy. Her true measure of success is the satisfaction expressed by customers, and the sweet words spread by happy mouths speak volumes about Baked Joy and its owner. Specializing in high-end decorated cookies and cakes delivered in self-designed custom packaging, she drives revenue growth through work with corporate accounts and schools, achieving exponential growth. Her business approach is shaped by a Berry-inspired lens that values the head, the heart and the hands.
DISTINGUISHED SERVICE AWARD


Stewart Fuqua (80A)
Inspired by the example of his Berry student work supervisor, Stewart Fuqua lives a life defined by servanthood. A contractor by trade, he served for 23 years as a volunteer firefighter, including 21 as department president. His efforts helped strengthen the department and ensure proper care for volunteers tasked with providing life- and property-saving support to their Tennessee community. For more than two decades, he has built schools in Guatemala for two weeks each year, in addition to serving his church and volunteering at Berry - all with a can-do spirit.
OUTSTANDING YOUNG ALUMNI AWARD


Aaron Chastain (15C)
Aaron Chastain credits his Berry education and the principles it instilled with helping him achieve success at an early age. Now a senior investment consultant at NEPC, a large, independent investment consulting firm, he advises institutional investors on strategy, policy and implementation. His decisions directly impact more than 500,000 lives, and research pieces he crafts touch millions more. He became a Chartered Financial Analyst (CFA) charter holder – an honor held by only 170,000 individuals globally – faster than 91% of candidates in the last decade. The committed Berry volunteer currently serves as Berry Alumni Council president.
Meet our previous Distinguished Alumni Award Winners
Previous Award Winners
Distinguished Achievement
Given for outstanding leadership within a local or a national organization or for distinguished accomplishments within an occupational field. The nominee must have achieved success far beyond what might be recognized as normal or average.
2022: Genny Castillo (08C)
2021: Bridgette Stewart (98C)
2020: Dr. Beverly Smith (69C, FFS)
2019: Alexander "Whit" Whyte Whitaker IV (81C)
2018: Dr. C. Randall Clark (67C)
2017: Kelly M. Fite (68C)
2016: Roger W. Lusby, III (79C)
2015: David L. Grindle (93C)
2014: Dr. Rayford H. Boyett (58C)
2013: Angela R. Dickey (75A, 79C)
2012: T. Ray Fewell (58C)
2011: Dr. Jimmy T. Bell (60C)
2010: Karen Holley Horrell (74C)
2009: J. Lowell Loadholtz (60C)
2009: H. Oliver Welch (52H, 56c)
2008: Dr. Joe A. Elder (63C)
2007: J. Barry Griswell (71C)
2006: Jack A. Jones (57C)
2005: Dr. John Barge (88C)
2004: Dr. Philip D. Whanger (59C)
2003: W. Buford Jennings (58C)
2002: Dr. E. Dwight Adams (53C)
2001: Dr. L. Doyle Mathis (58C)
2000: B. Leon Elder (54C)
1999: Dr. Natholyn Harris (61C)
1998: Dr. Jerry W. Young (57C)
1997: Dr. James K. Miller (53C)
1996: Dr. James R. Scoggins (52C)
1995: Dr. Ouida Word Dickey (50C)
1994: Reba Shropshire Wilson (35c)
1993: Dr. Koji Yoda (65C)
1992: Norman D. Burkett (46c)
1991: Dr. Quincey L. Baird (52C)
1990: W. Joseph Biggers (45H)
1989: Dr. E. Kay Davis (57C)
1988: Leland R. Dean (41C)
1987: John Lie-Nielson (54H)
1986: Rear Admiral Lewis A. Hopkins (39C)
1985: Drs. Kenneth (53C) and Betty Whitten (60c)
1984: David E. Estes (39C)
1983: Dr. Milton S. McDonald (38C)
1982: Dr. Horace D. Brown (39C)
1981: Amile Chastain Graves (29C)
1980: Roy Richards (30H)
1979: Herman A. Watson (24H)
1978: Dr. Ann Fite Whitaker (61C)
1977: Charles T. Ray (48C)
1976: J. Dewitt Purcell (31H, 36C)
1975: E. Grant Fitts (34H)
1974: Dr. Dale Purcell (38H)
1974: Dr. Clayton C. O'Mary (43C)
1973: J. T. Parker, Jr. (37H)
1973: Dr. Reavis C. Sproull (30C)
1972: Joseph A. Shropshire (30H)
1972: Dr. J. Kenyon East (35C)
1971: Dr. J. Theodore Phillips (29H, 33C)
1970: Dr. T. Latham Smith (12H)
1970: Dr. Thomas W. Gandy (39H, 42C)
1969: Dr. John L. McDaniel (39C)
1969: General George A. Carver (28C)
Distinguished Service
Honors selfless service to humanity over and beyond one's normal obligations. The service must have been of significant value, although it may have attracted little public attention or recognition.
2022: Stewart Fuqua (80A)
2021: Patricia Jackson (82C, FFS)
2020: Dr. Melanie Bliss (96C)
2019: Rebekah "Bekah" Fortney Baxter (18C)
2018: Jennifer Dickey (77A, 80C)
2017: Cecil "Buster" Wright III (73C)
2016: Joy Bernice Ogle Whaley (53H)
2015: Joy Padgett Johnson (73C)
2014 : John Shahan (64A, 69C)
2013: F. Mack Gay (59C)
2013: Walter O. Maine (59C)
2012: Amy M. Williams (03C)
2011: Jack A. Jones (57C)
2010: Dr. Harlan L. Chapman (58C)
2010: Ruth King Martin (65C)
2009: Dr. Larry G. McRae (60C)
2008: Robert L. Huff (51C)
2007: W. Glenn Cornell (62C)
2006: Jerry W. Shelton (58C)
2005: Gayle G. Gmyrek (67C)
2004: Carolyn T. Smith (53C, FFS)
2003: Tim Howard (82C)
2002: Nettie Ruth Brown (52C)
2001: Linnie Lane Gibson (51C)
2000: Frances Denney Barnett (49c)
1999: Lillian C. Farmer (42C)
1998: Earl D. Tillman (52H)
1997: W. Milton Chambers (78A, 82C)
1996: Ellen McGehee Doughtery (52C)
1995: John R. Lipscomb (40H, 44c)
1994: Virginia Webb (44c)
1994: Billy Smith (39H)
1993: W. Carl Paul (36C)
1992: G. Monroe Guyton (30H)
1991: Earl W. Williams (41C)
1990: Albert Lawton Dean (39C)
1989: Dr. Herchel H. Sheets (49C)
1988: Mary Sheffield Banks (36H)
1987: Geneva Craig Jarrett (31H, 36C)
1986: James Noble Finley (42C)
1985: Paul E. Smith (48C)
1984: Leary Bell Doss Finley (44C)
1983: Talmadge R. Tucker (35C)
1982: Ehrman H. Young (20H)
1982: Mildred McWhorter (51C)
1981: Wallace (39c) and Frankie Hopkins (39H, 43c)
1980: Kankakee Anderson (25H)
1979: A.B. "Gus" Jarrett (33C)
1978: Martha Page Cousins (37C)
1977: Benjamin F. Wardlow (35C)
1976: Dr. Garland M. Dickey (42C)
1975: Raymond E. Henderson (23H)
1974: Sam W. Gray (24H)
1973: Dr. George G. Young (35c)
1972: Eugene P. Gunby (19H)
1972: Mary Alice Barnes (18H)
1971: Walter A. Johnson (12H)
1970: John C. Warr (37C)
1970: Dr. Inez Wooten Henry (21H)
1969: H. Grady Hamrick Sr. (12H)
Entrepreneurial Spirit
Recognizes and honors alumni who have demonstrated a commitment to turn a dream into reality, the vision to create an enterprise, the courage to assume risks, and the ability to make changes and take advantage of new opportunities.
2022: Joy Schmidt (11C)
2021: Hester Parks (95C)
2020: Karen Houghton (01C)
2019: Tim B. Lusby (84C)
2018: Alton H. Christopher (61c)
2017: Jim Johnson, Jr. (85C)
2016: Tricia M. Steele (09C)
2015: Jeff M. Jahn (07C)
2014: Andreas Economopoulos (97C)
2013: Sheryle J. Bolton (68c)
2011: Richard Lee Jennings (85C)
2011: Dr. Lisa D. Miller (83C)
2010: Dennis J. DaSilva (74A, 78C)
2009: Nona Sparks Patterson (58C)
2008: Robert H. Williams (62H)
2007: Roy N. Miller (58C)
2006: Ty Tomack (87C)
2005: J. Ronald Thornton (61C)
2004: Steven J. Cage (74C)
2003: Karen Christensen Fenaroli (83C)
2002: Faye Junkins Gibbons (61C)
2001: Richard E. Pickering (84C)
2000: Frances E. Richey (83A, 87C)
1998: Fontaine McFerrin Souther (71C)
1997: Arthur E. Pugh (52H, 56c)
1995: Harold D. Kilpatrick (60c)
1994: T. Mack Brown (82C)
1992: R. Wayne Shackelford (55C)
1991: Smith R. Foster (49H)
1989: Forrest H. Ingram (39c)
1987: Billy Smith Sr. (39H)
Outstanding Young Alumni
Recognizes and honors young alumni (graduated in the past 20 years) who have distinguished themselves by unusual success and significant accomplishment.
2022: Aaron Chastain (15C)
2021: Dr. Carson Kay (16C)
2020: Chad Michael Nash (13C, FFS)
2019: Adam Newton (07C)
2018: Aitana Vargas (03C)
2017: Ashley Harp Sheppard (01C)
2016: Christopher R. Hayes (04C)
2015: Brin Enterkin (12C)
2014 : Heather Henderson (03C)
2013: Beth Collins Earnst (93C)
2012: John W. Coleman (04C)
2011: Casey T. Smith (00C)
2010: Michael D. Williams (03C)
2009: Jonathan T. Trapp (99C)
2008: Brian Brodrick (97C)
2007: Timothy J. Goodwin (03C)
2006: Celeste Creswell (93C)
2005: Mark W. Maguire (95C)
2004: Jason E. McMillan (98C)
2001: Allen Bell (95C)
2000: Bart Cox (92C)
1998: M. Scott Breithaupt (91C, 96G)
1997: Kendra D. Grimes (93C)
1996: Dr. William R. Holcomb (86C)
1995: Leigh E. Patterson (86C)
1994: Dr. Dante L. Tomaselli Jr. (85C)
1993: Gregory R. Hanthorn (82C)
1992: Patty J. Etchison (77C)
1992: Timothy R. Howard (82C)
1991: D. Frank Pitts (76C)
1990: G. Bert Clark Jr. (82C)
1989: Elise Alewine Baggett (81C)
1987: Karen Holley Horrell (74C)
Nominate a Berry Alumna/us
To nominate a deserving alumna/us for one of the four annual Distinguished Alumni Awards, complete and submit the nomination form below, or print, complete and mail the form to the Office of Alumni Relations at P.O. Box 495018, Mount Berry, GA 30149-5018.
Nominations should be submitted before January 31 to be considered for that academic year. Winners are announced and inducted into the Distinguished Alumni Hall of Fame during Alumni Weekend each year, and nominees not selected remain on the Distinguished Awards slate for a period of three years.

I've Been Nominated
If you have been nominated for an alumni award, please complete a nominee information form: