My Berry Family
Many Connections.
One Family.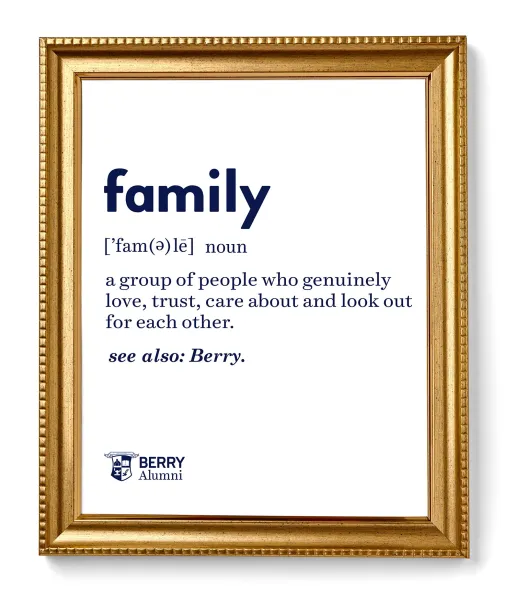 A family is a group of people who genuinely love, trust, care about and look out for each other, just like those of us in the Berry community.
We all have valued relationships and life-long connections because of Berry. From coaches to classmates, siblings to spouses, we share bonds that hold us together even today. We're in each other's lives, supporting and showing up for one another, because we're family.
Over the next few months, we're excited to shine the spotlight on some of your Berry families. On this page, you can:
IN THE SWIM OF THINGS
THREE SISTERS AND TEAMMATES MAKE BERRY FAMILY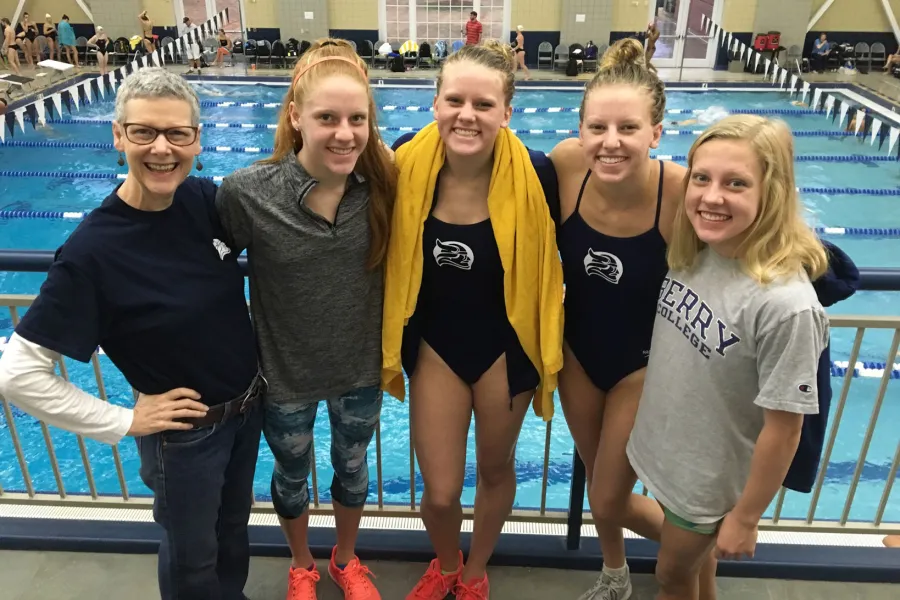 Get to know the Hadaways
Leigh (19C), Josie (20C) and Andie (22c) Hadaway each decided on Berry for various reasons, but one thing they each wanted was to swim competitively at the collegiate level. Growing up in Columbus, GA, the sisters began swimming in middle school, and while they each had different academic and professional interests, swimming was the common bond that brought them to Berry.

And their Berry family doesn't end there; the special bonds in their extended Berry family remain strong today.
Leigh is still close to her former teammate and best friend Julie Brophy Palmer (18C)
Andie enjoys time with Emma O'Heron (22c)
Josie continues her friendship with Carlye McKillip (20C)
Josie is also currently engaged to former teammate Joey Ellwanger (17C)
Their cousin Caleb Johnson (18C) is also a Berry alum
And their uncle (Caleb's dad) is the Berry women's basketball coach, Thomas Johnson
Talk about a Berry family!
Share your #MyBerryFamily Story!
Tell us about your Berry family for a chance to be featured on @BerryAlumni's social media AND to win a Berry Alumni sweatshirt!
FROM CLASSMATES TO SISTERS
COLLEEN O'NEIL (14C) AND BRANDI TYSON (14C)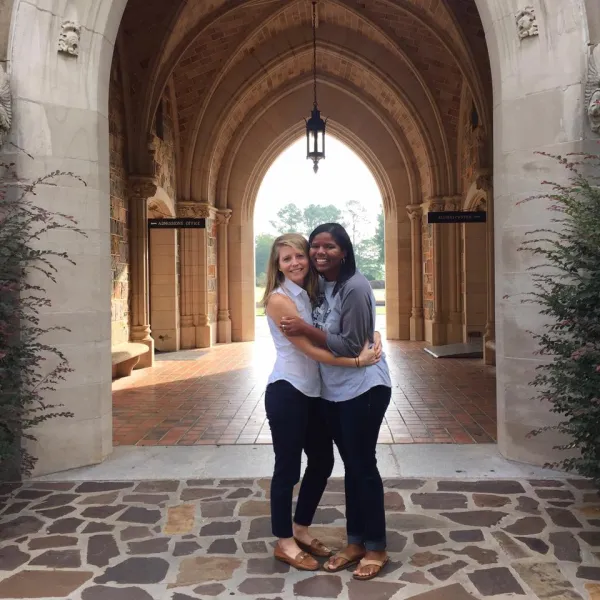 Get to know Colleen and Brandi
For Colleen and Brandi, the line between "friends" and "family" blurred years ago. The two alums grew close while at Berry, with nearly every aspect of their college experience overlapping: working together as SOAR leaders, hanging out with the same friends, even living together in their later years off campus.
Post grad, the two continue to stay connected, getting together as often as possible even today. And their Berry family doesn't stop there: Colleen is still close with her Berry mentor, Ginger Swann, and both Colleen and Brandi remain in touch with their other Berry friends.
The connections they formed on campus with one another and their extended Berry family have only strengthened over the years. If you have a similar story, we want to hear it! Tell us about your Berry family here.
SEE MORE FROM COLLEEN AND BRANDI
Colleen and Brandi had such great energy that we couldn't cut it down to just one video! We hope you enjoy this bonus clip featuring the two alums:
"Secret Talents"
"Berry Mentors"
Who's in your Berry family?
#MyBerryFamily
Tell us about your Berry family using the form below! Submit your response by 11:59 p.m. ET on Wednesday, June 30 for a chance to win one of 15 exclusive Berry Alumni sweatshirts not available anywhere else!
#MyBerryFamily
Join the conversation on social media!
Tell us about your Berry family! From classmates to mentors to siblings and more, many of us have long lists of people who make up our "Berry Family." Tell us about yours by posting on social media using #MyBerryFamily!