Where to Give
Scholarships, Academics, Athletics and More
It's Easy to Give
Find out where your gift will have the greatest impact below.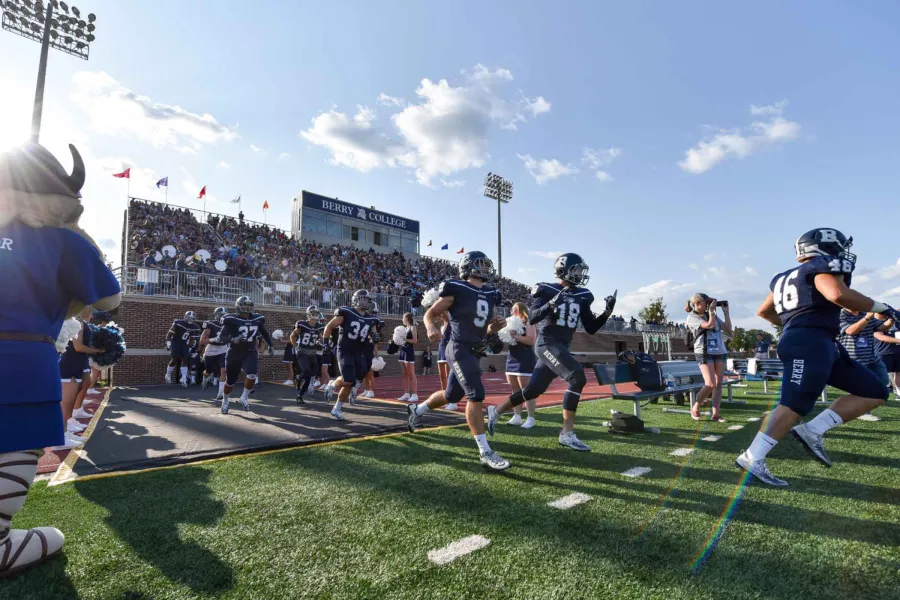 Vikings Booster Club
Our goal at Berry is simple - to provide an exceptional experience for student-athletes in line with the excellent learning opportunities available at one of America's leading liberal arts colleges.
We're proud of our national-championship heritage (8 team, 10 individual) and excited for our future as NCAA Division III members within the Southern Athletic Association. The last decade has been one of accomplishment and growth for our program, which now boasts more than 500 student-athletes (approximately 25% of all Berry undergraduates) competing in 23 varsity sports.
All this - and so much more - is possible because of the loyal support of our alumni, parents and friends who step forward each year as members of the Vikings Booster Club. Gifts in recent years have enhanced the experiences available to our student-athletes by helping to fund new and renovated competition venues and practice facilities, equipment upgrades, and special travel opportunities that allow our teams to display their talents on a regional and national stage.
Give today and join our winning team! Your generosity will make all the difference for student-athletes who are working hard to build on the proud tradition established by generations of alumni before them. Let them know they have your support by making a gift today.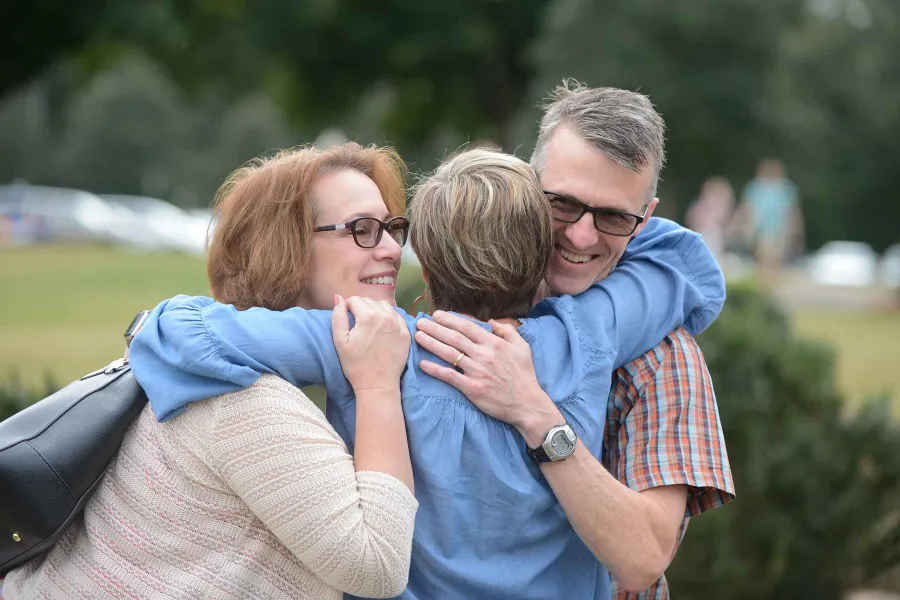 Reunion Giving
A reunion year offers special opportunities for classmates to band together in fun and interesting ways while maximizing their collective generosity in support of Berry students. Typically, the reunion giving committee for each class determines the scope and designation for the project. Members then coordinate promotion and outreach in collaboration with partners at Berry. Fundraising takes place over a span of one or more years, culminating with the official reunion celebration held during Alumni Weekend or Mountain Day. While named endowed scholarships are popular with many classes, other examples of successful reunion giving campaigns include assistance with construction/restoration of buildings and support for students in need. If you have questions about reunion giving or wish to volunteer for your reunion giving committee, please contact Brenda Jenkins (97C) at 706-290-2667 or bjenkins@berry.edu.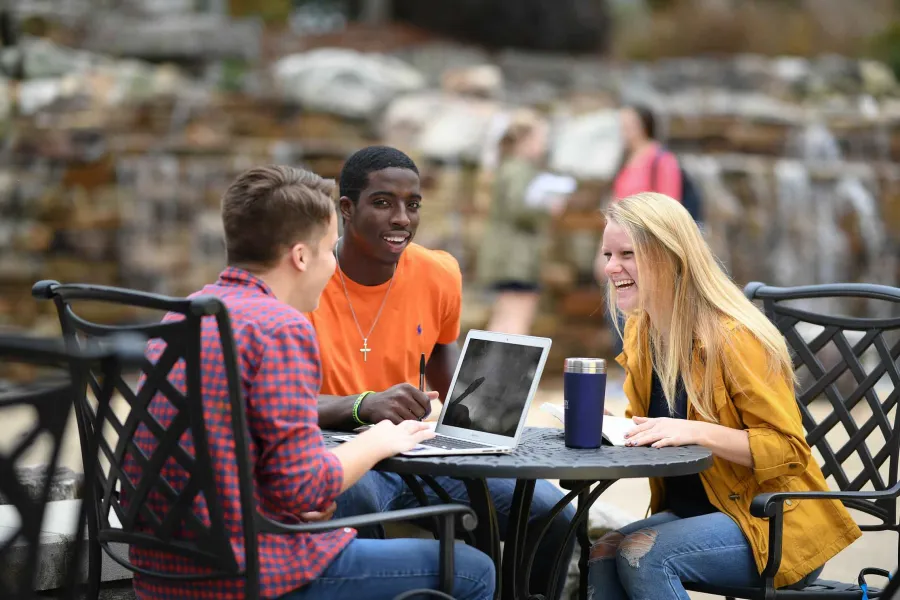 ANNUAL FUND
Annual gifts to Berry support the heart of our college and the incomparable opportunities offered to our students daily. Because these gifts are unrestricted, they are available for immediate use in areas of specific need. Annual gifts provide critical support for student scholarships and work wages, academic resources and classroom technology, the arts, athletics, top-notch facilities and more - all components of the exceptional experience we seek to provide every Berry student. By investing in the Annual Fund, loyal alumni, parents and friends turn "what could be" into "what is" for our students, providing a life-altering boost to their future. Thank you for choosing to support such opportunities!