Young Alumni Leadership Giving Circle
Martha Berry Society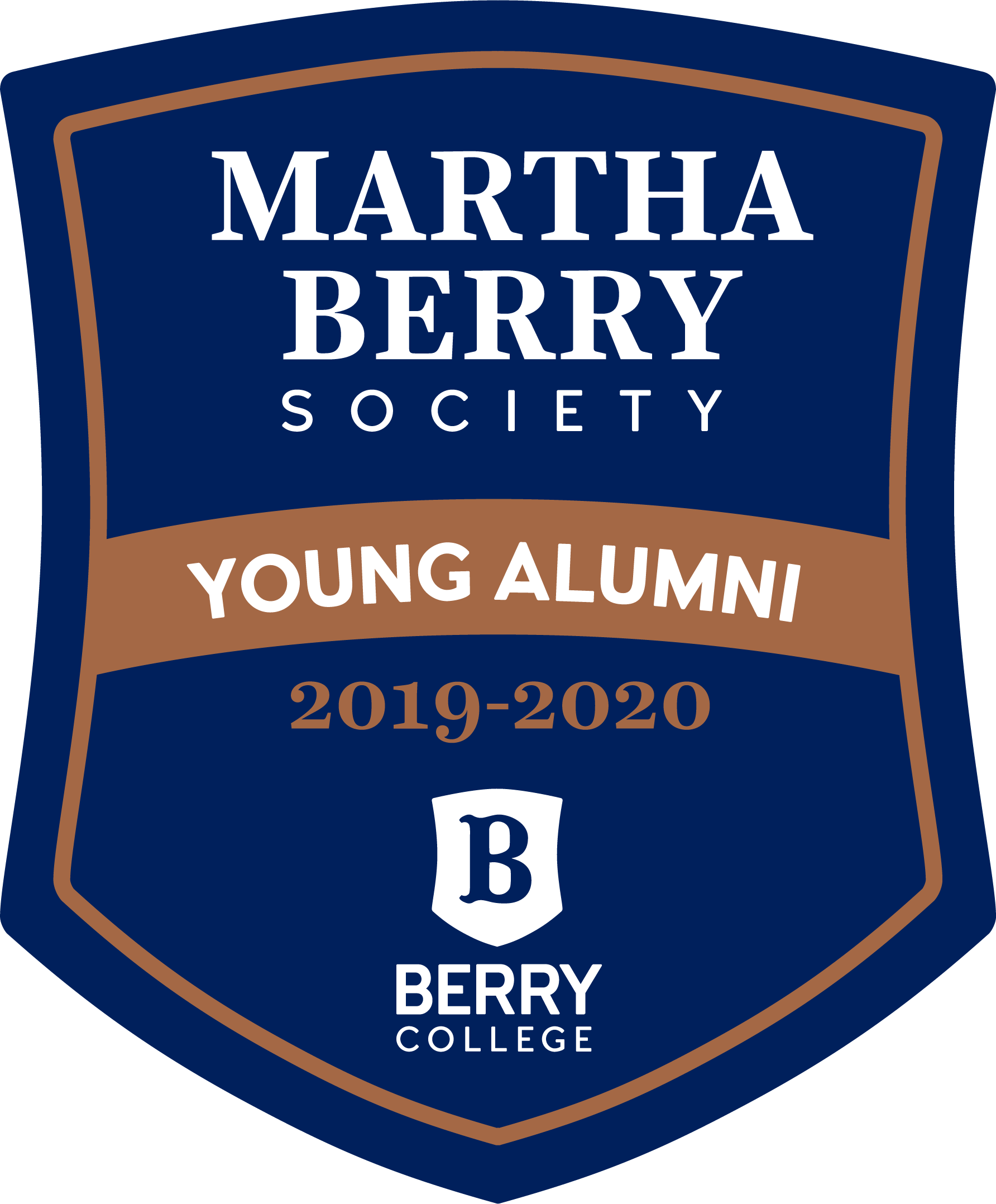 This year we are pleased to launch a new recognition program under the umbrella of the Martha Berry Society for young alumni (10 years out or less) who are claiming Berry's mission as their own - the Young Alumni Leadership Giving Circle.
This designation honors young alumni whose giving is equivalent to that of a $1,000 annual donor during Berry's fiscal year (July 1 to June 30).
There are three levels, based on age and stage of life:
$100 annually for alumni 1-5 years out
$250 annually for alumni 6-8 years out
$500 annually for alumni 9-10 years out
Your gift may be broken into smaller monthly increments, allowing you to maximize your support of Berry students in a budget-friendly way. Depending on the level you qualify for and the month in which you establish your recurring gift, that amount could be as low as the price of lunch or dinner out. That's all it takes to help change a life.
As of January 1, you can join for:

All members of the Young Alumni Leadership Giving Circle receive the following benefits:

Decal signifying level of giving
Member-only communications including leadership updates and Berry email news alerts
Year-end report highlighting the giving impact of Martha Berry Society members
Recognition in Berry magazine and online
Personal assistance with Berry matters through director of donor relations and stewardship
If you have any questions about the Young Alumni Leadership Giving Circle or would like to discuss renewing your support or becoming a new member in 2020-21, contact Director of Donor Relations and Stewardship Brenda Jenkins at bjenkins@berry.edu or 706-378-2868.
Young Alumni Leadership Giving Circle Members
Meet our 2019-20 members