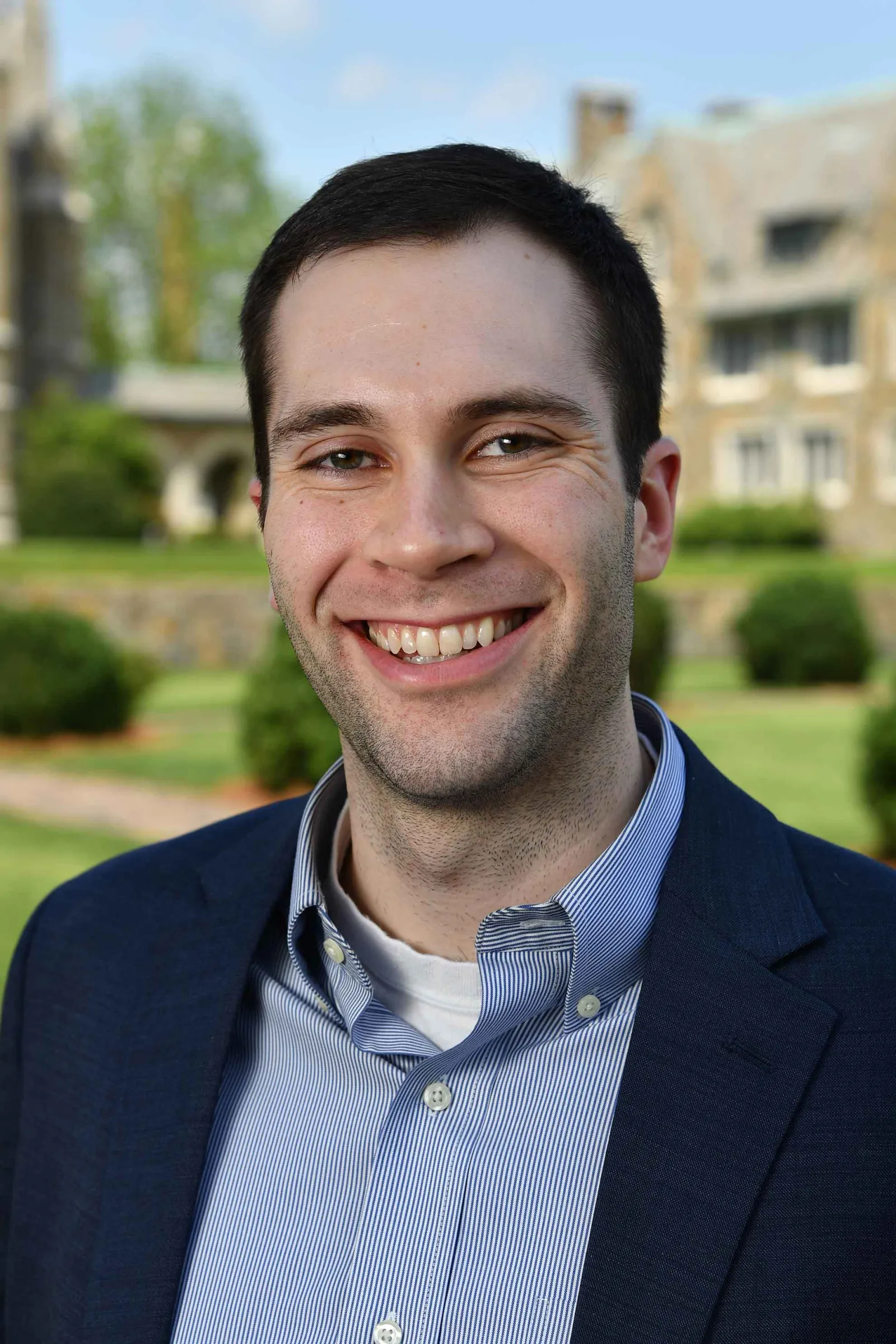 2022 Distinguished Alumni Award Winner: Outstanding Young Alumni
Aaron Chastain (15C)
Aaron Chastain credits his Berry education and the principles it instilled with helping him become a senior investment consultant at a young age at NEPC, a leading institutional investment consultant, and previously at Aon, a leading global professional services firm.
Aaron advises institutional investors (defined contribution plans like 401(k)s, defined benefit pension plans, endowments, foundations and corporate asset pools) on investment strategy, policy and implementation. His role gives him direct decision-making impact on the lives of over 500,000 individuals and an indirect impact on millions of individuals through research efforts leveraged across his firm's client base. Being successful in caring for the financial wellbeing of individuals is something "entirely attributable" to his experience at Berry, where he learned the value of always keeping the ultimate impact on people in mind.
His experiences at NEPC and Aon have allowed him to lead large client relationships at a young age where he has directly advised on over $550 billion in institutional assets. He currently leads NEPC's Corporate Pension Solutions Group, previously led Aon's North American Defined Contribution Multi-Asset Solutions Manager Research team, and is a published author, producing industry-leading thought pieces on behalf of the firm. He is a Chartered Financial Analyst (CFA) charterholder, a designation held by only 167,000 individuals globally and one he earned in the shortest time possible—an accomplishment achieved by only 9% of candidates over the last decade.
Aaron is an active member of the CFA Society of Atlanta, co-founder of Brookhaven Run Club, an inaugural member of North Atlanta Voices (a chorus dedicated to connecting the local community through music), a member of his church choir and a former life group leader. He has served on the Berry Alumni Council since 2017, first as a member of the Strategic Planning Task Force and next as vice president of financial support. He is beginning a term as the council's president. He also served on the inaugural Campbell Young Professionals Advisory Council and remains involved with the Berry Center for Integrity in Leadership.
A volunteer with the Young Alumni Partner Program, Aaron is a regular at Viking Connection events, helping connect current students to internships, job prospects and professional development. He volunteers at Mountain Day and champions the Young Alumni Christmas Party. He says one of his favorite roles with Berry is the interaction he has with students as they seek employment and career or life advice on transitioning to the real world.
Berry's motto, "Not to be ministered unto but to minister," has become one of the north stars by which he checks each decision he makes. He said, "I know and internalize that the work I do each day is important to all of those individuals, regardless of the direct credit I receive." He also volunteers and contributes to Berry to serve current students, alumni and future students and hopes his service will "have a multiplicative impact" as others are inspired to do the same.
Find out how to nominate a Berry alum for a Distinguished Alumni award here.