Mark and Judy Keappler (82C)
Mark (82C) and Judy Howard (82C) Keappler know the transformative power of the Berry community. The couple chooses to be loyal members of the Martha Berry Society because they want to help ensure students continue to receive the life-changing opportunities they've seen Berry provide.
Meaningful connection
Berry always held a special place in the Keapplers' hearts as the place where they met and fell in love. They had attended a few Mountain Days after graduation to stay in touch with classmates, but their renewed passion for Berry College developed when daughter Anna Keappler Whitlock (14C) was in college.
Following a bad first-year experience at another institution, Anna was open to considering her parents' nudges to visit Berry. She quickly found more than a place to finish her degree when she connected with then-volleyball coach Mika Robinson. That relationship helped to renew Anna's commitment to the game she loved.
"In that moment, a dream that Anna had let die came back to life. We got to see our daughter get her spark back," Mark said.
With the mentorship of Coach Mika, Anna went on to a successful collegiate volleyball career at Berry. Now, she and her family return to campus often to cheer on the Vikings both inside the Cage Center and outside on the new Briggs Beach volleyball facility that Mark and Judy helped support.

The gift of opportunity
Mark and Judy want to ensure a Berry education remains distinct and accessible to students from all walks of life. They have endowed a Griswell scholarship to support students who have overcome significant adversity in life.
"The ability to personally interact with our scholarship recipient is one of the reasons we were attracted to the Griswell Scholarship Program," Judy said. "It is particularly enjoyable watching students grow and mature as they move through their college experience, and it's gratifying to know we played a part in these students' lives while they attended Berry College."
This impact was evident at Berry's Dream Maker Scholarship Luncheon in March, where Judy talked with their student recipient about his experiences on campus.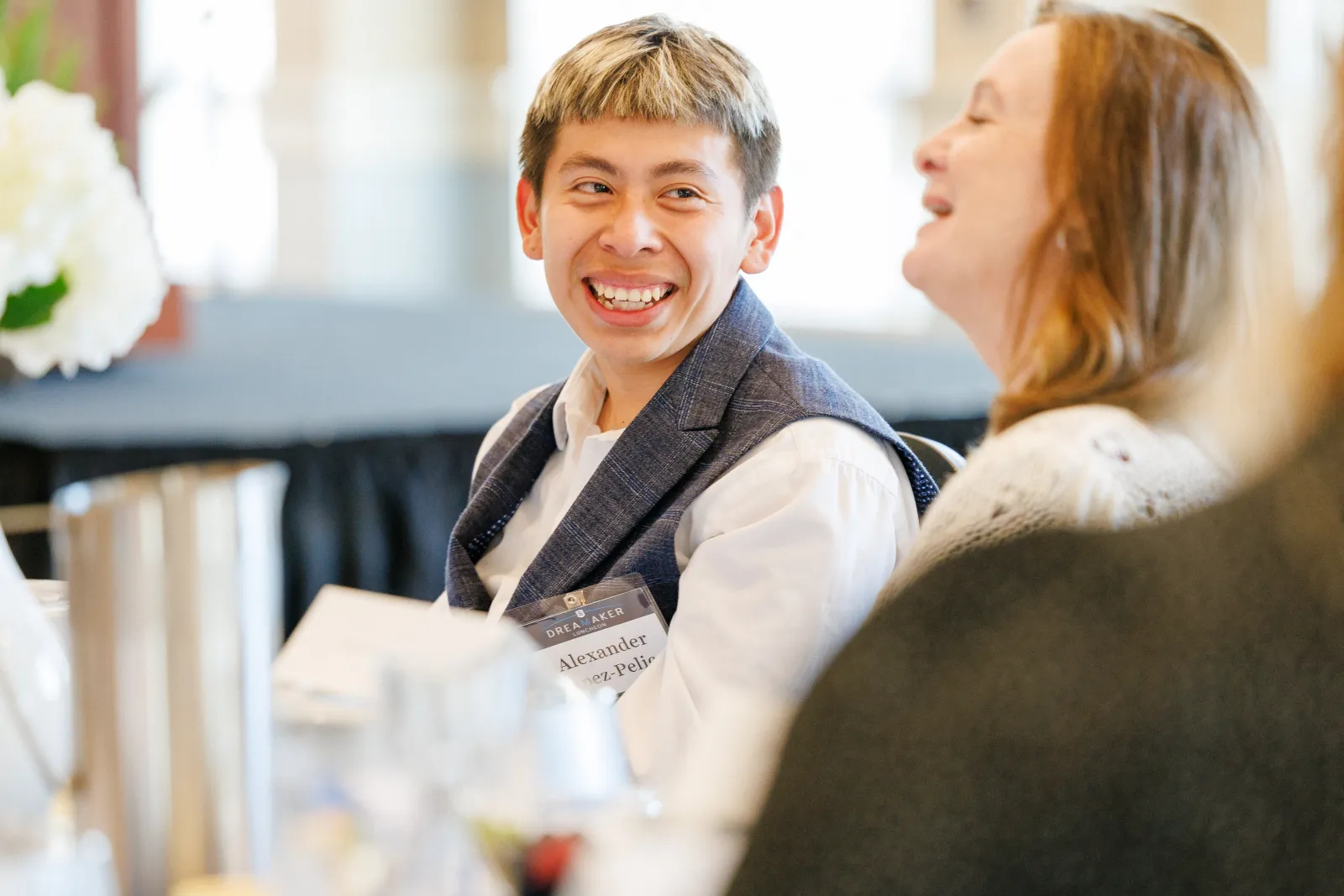 Mark noted, "It sounds like Berry has expanded his world. He's embracing the college experience and is pouring himself into it."
That type of success fuels Mark and Judy's passion for Berry and their commitment to supporting the life-changing opportunities found here.
The Martha Berry Society is a special group of alumni and friends whose collective generosity ensures that Berry remains a place of opportunity for students from all walks of life.