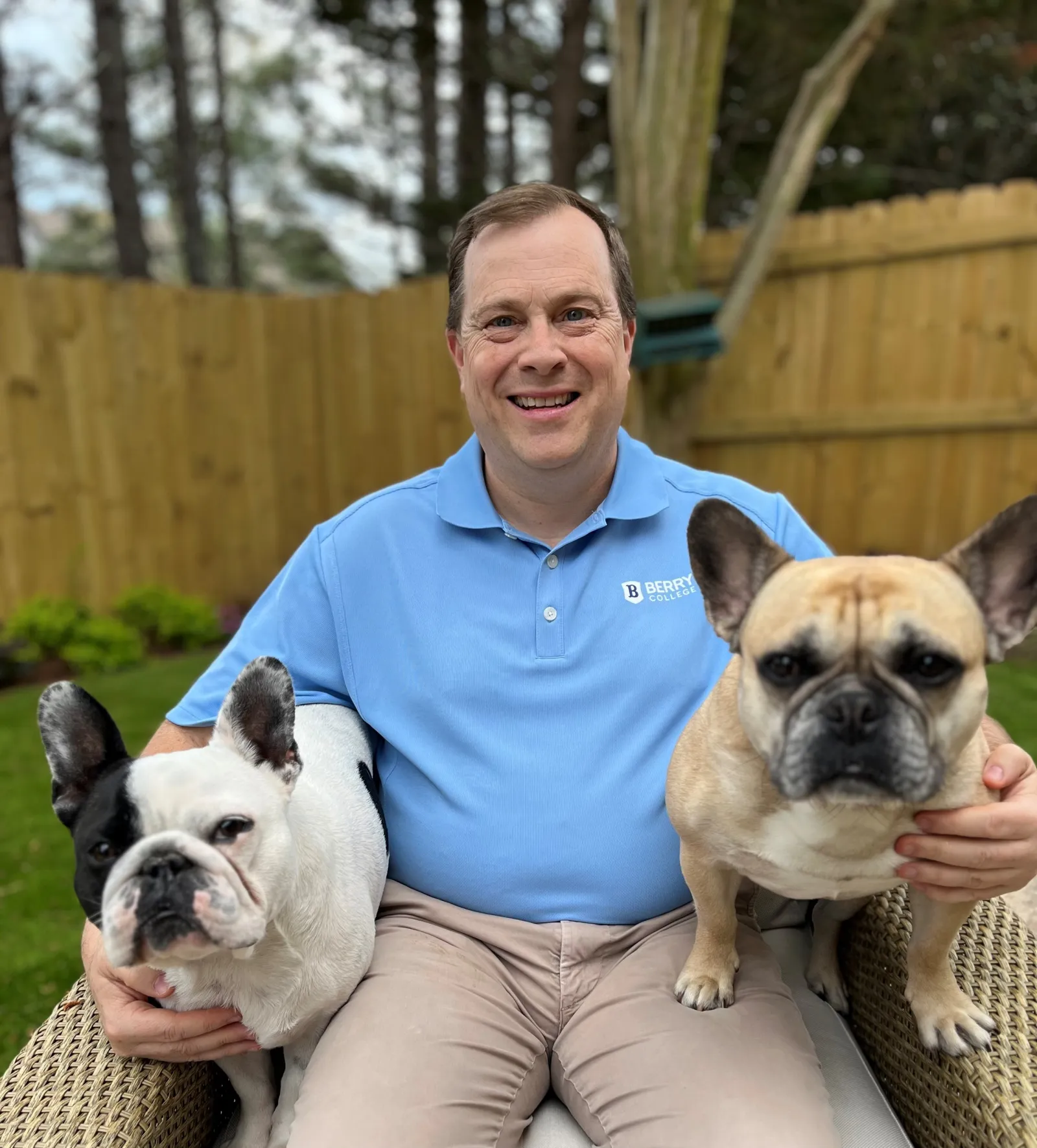 Joe Bihlmier (91C)
Taking a "really big leap" to attend Berry - some 14 hours away from his New Jersey home - made an incredible difference in the life of Joe Bihlmier (91C). He credits the education he received at Berry, especially his student work experience, with preparing him for a successful career in advertising and marketing. Today, he's been a proud member of the Martha Berry Society for more than 20 years.
The value of work
Having grown up working in his family's ice cream store, Joe was accustomed to rolling up his sleeves and getting stuff done. So, when given the chance to hold a student work position at Berry, he jumped right in, first exploring opportunities at the dining hall and Krannert game room before landing a role with the Campus Carrier. There, he served as a staff member and then news editor for the student newspaper.
He attributes his time at the paper with helping him to develop important early skills in interpersonal dynamics and conflict resolution as well as foundational career experience that he carries with him today.
"I can't tell you how much that time taught me: discipline, a sense of obligation. The newspaper has to go out, and so that means meeting deadlines, being accurate, and putting in late nights to get it done. It ended up being so similar to advertising. There's a creative process, it takes time, and you just keep working on the idea until the very last second you have to send it to your client. I didn't see the parallels until I got out into the work world," he explained.
Since Berry, Joe has built an impressive career, helming leadership roles at top advertising agencies and global brands like McCann Worldwide and American Express. Today, he leads the marketing strategy, planning and media decisions for a portfolio of consumer products at The Coca-Cola Company.
Giving back to his alma mater
"Part of the reason I give back is because Berry gave me so much. I know I got way more out of going to the school than I gave to it," said Joe. "Berry instilled me with a feeling of obligation to help open a door for someone, like the one that was opened for me as a student," he continued.
Over the years, Joe has supported numerous campus initiatives. Now, as his professors have started to retire, he's donated to help fund scholarships in their honor. Joe says supporting Berry boils down to one central purpose: "I want to help enable other people like me who may not have gotten the opportunity to go experience the uniqueness that is Berry."
The Martha Berry Society is a special group of alumni and friends whose collective generosity ensures that Berry remains a place of opportunity for students from all walks of life.