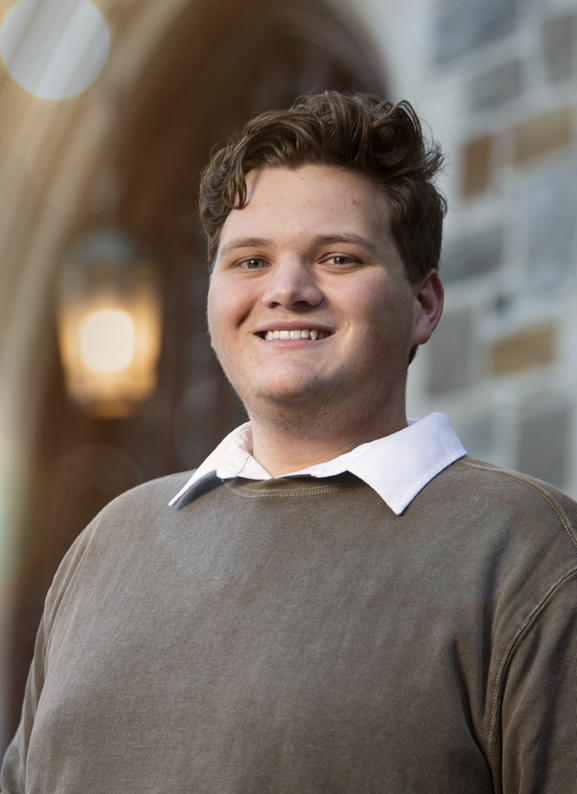 "My scholarship was crucial for me. I wouldn't be able to come to Berry without it."


Shawn Jones, Class of 2023
For Shawn Jones, the gift of opportunity has brought a deep understanding of the value of mentorship. The senior biochemistry major arrived at Berry hoping to become a physician but coursework, experience and numerous influential mentors have helped him refine his plans for life after graduation and embrace the importance of serving others.
"My student mentor Kinley Jeffries (22C) and former Provost Mary Boyd helped me view things other than how I'd imagined. I had tunnel vision that said, 'I'm going to be a doctor,' but now I know I don't really want to be a physician. I still want to go into medicine, but prefer the work-life balance I can have as a physician's assistant (PA). Mentoring allowed me to explore possible career paths and have someone to go to with questions. Those mentors and others who were faculty members in the sciences helped me understand my strengths and the options available."
He found that same strong connection within his academic studies as numerous faculty members helped him understand how to better interact with different individuals who will one day be his patients.
"I came to Berry wanting to minor in psychology, and the first class I took was Psychology of Women. In it, I learned about the Women's and Gender Studies program. I fell in love with that topic and picked it up as my second minor. I wouldn't have had that experience anywhere else. Dr. Susan Conradsen (the program director) took the time to talk with me, and at a larger institution, the professor wouldn't even know who I am. I came here wanting to be a better community member, and I've found the training I need."
PAYING MENTORSHIP FORWARD
Knowing the benefit he received from being mentored, Shawn says he stepped "extremely out of my comfort zone" to mentor younger students.
"I get uncomfortable talking in front of large groups, but being a mentor allows me to lead lessons. I share my personal experience like how, in my first semester, I was awful at time management. I was always signing up for too many things, and then I wouldn't be able to go because I didn't have enough time. As I share the lessons I've learned, I'm giving students a shortcut so they don't have to go down the same rabbit holes I did."
Being a mentor is only one part of Shawn's journey as a student leader. Over the summer, he was a SOAR leader, building on his passion for first-year students. He is also student leader in the Office of Academic Transitions, training and guiding other student mentors in their work with students. And if that weren't enough to keep him busy, he is also operations director for the Krannert Center Activities Board, where he works closely with Director of Student Activities Cecily Crow (94C).
"As a student, Cecily was involved in almost everything I am involved in, so she's taken me under her wing and guided me. She is one of the busiest people I know, and she still has time to give back and be present with students."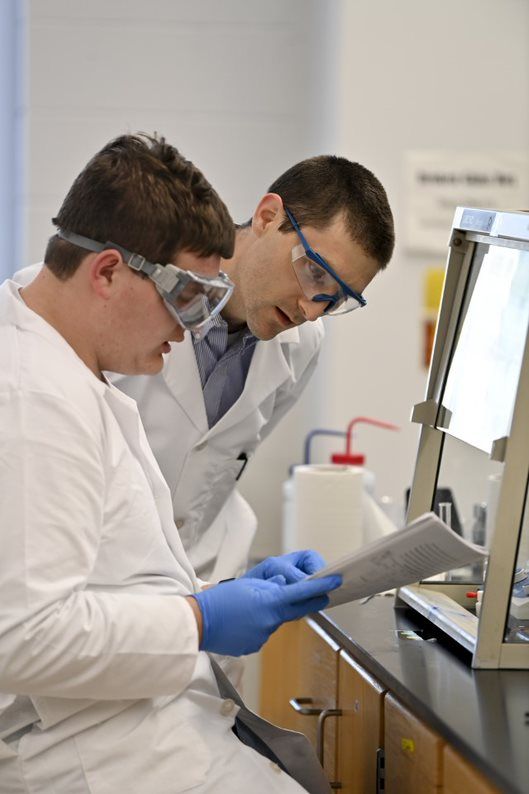 SCHOLARSHIPS PROVIDING THE GIFT OF OPPORTUNITY
The growth Shawn has experienced at Berry would not have been possible without the gift of opportunity he received through scholarships.
"My scholarship was crucial for me. I wouldn't be able to come to Berry without it. Covid affected everyone, but our family was hit hard. My parents had to take care of my grandmother who also had a stroke during the pandemic. So, my family is paying for home nursing care and such. But they also had two other children in college. It was hard for my parents to help me a lot.
"Receiving the Griswell Scholarship is such a blessing. I am motivated by what I've learned about what Barry Griswell did in his life by helping people and not publicizing it. I want to continue his legacy by helping younger students. I feel very honored to be one of the first recipients of the Griswell Scholarship."
A COMMITMENT TO MINISTERING TO OTHERS
Shawn is already putting that desire into action through campus service projects. "Our motto, Not to be ministered unto, but to minister, is important to me. I participate in the BCS Service Saturdays. It's important to give back no matter how much you have. You don't know what's going on with people; sometimes just being there to serve someone could make their day. It could be something special for them."
After graduation, Shawn plans to take a gap year to work and log more patient care hours before applying to PA school for the 2024 cycle.
"This would be the furthest anyone in my family has gone with their education. There's so much to navigate, but I'm so thankful to have my Berry mentors to guide me."
This holiday season, please consider extending the gift of opportunity to Berry students like Shawn. Your generosity will truly transform lives.