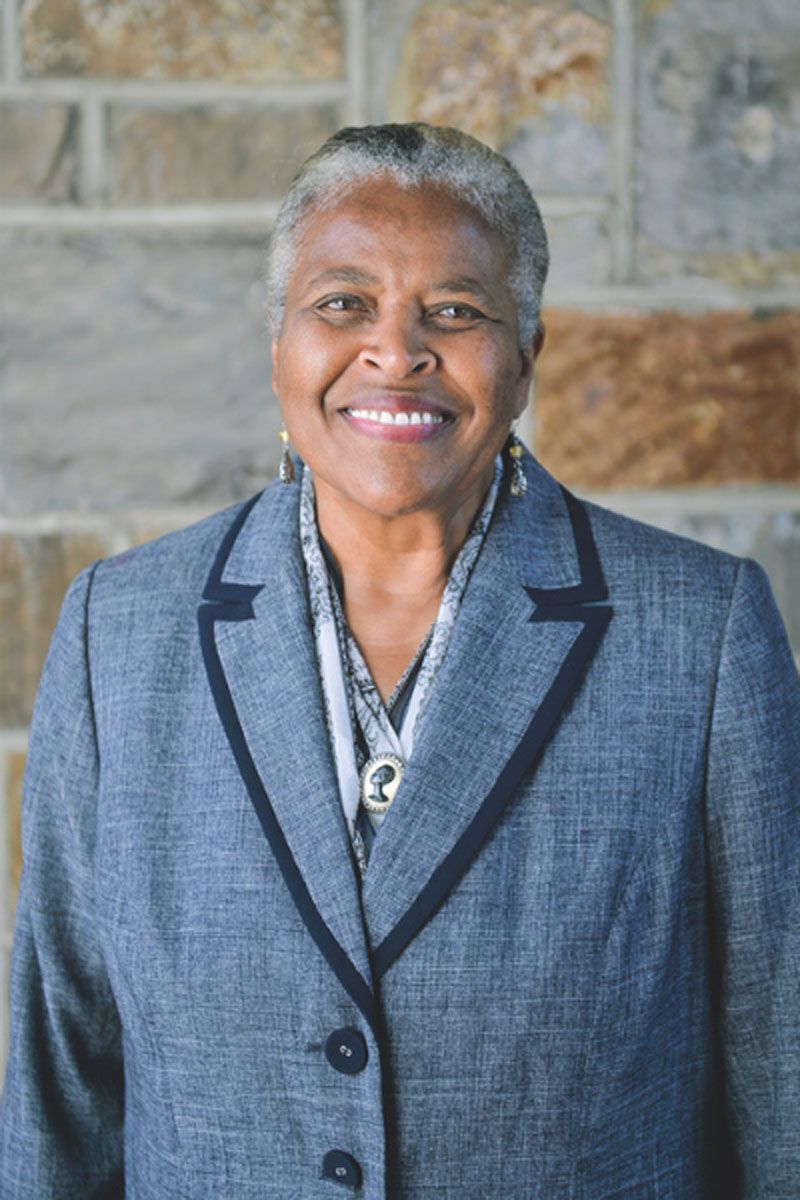 2020 Distinguished Alumni Award Winner: Distinguished Achievement
Dr. Beverly Smith (69C)
Beverly Philpot Smith has distinguished herself for almost 50 years as a professional with a love for people and a passion for education, volunteering, and advocating civic responsibility. As one of the first African American graduates from Berry in 1969, she has inspired others as a teacher, soldier, and administrator, and has continuously sought to improve, inspire and encourage others to make the world a better place.
After earning her degree from Berry, she enlisted in the U.S. Army National Guard in Columbus, Ohio, in 1977 as a platoon leader in Company A, 17th Battalion, 1st Brigade, where she earned a certificate of achievement for exemplary leadership skills. She continued service training as a first-aid medic and also as a radio teletype operator after moving to Florida in 1978.
In 1987 she returned to Georgia having earned a Master of Science degree from Nova University in 1983. She earned an educational specialist degree in 1990 and a Doctor of Education degree from Sarasota/Argosy University in 2006.
She was the curriculum director for grades 6-12 for 11 years, a principal at McHenry Elementary for three years and an assistant principal of instruction at Model High School for two years. She was the director of teacher instructional support for the Floyd County Schools in Rome from 2005 until her retirement in 2008.
After retiring with 38 years in public schools, she accepted a role as director of Pathways to Teaching and adjunct professor for Berry's Charter School of Education and Human Sciences. She also worked part-time at the Lundy Christian Academy in Cedartown, Ga., teaching language arts, composition and literature, and has served as an adjunct in teacher practicums at Shorter University.
Berry's African American Alumni Chapter established the Hamilton-Smith Scholarship for African American students in honor of her and Evelyn Hamilton, Berry's first two African American graduates, in 2012.
"I have achieved success as an educator because I am not afraid of hard work, change or failure. Much of my success is due to the belief in fair play and respect. Every individual is worth trying to understand," she said.
She has served as a member and secretary of the Floyd Polk Health Foundation since its beginning in 2016. She also sits on the Board of Commissioners for Touching Lives in Cedartown and the Board of Commissioners for the Cedartown Housing Authority.
She is an active member of the First Zion Missionary Baptist Church in Rockmart, Ga., as Sunday School superintendent, youth teacher, secretary in the Missionary Society, member of the senior choir, and deaconess.
Find out how to nominate a Berry alum for a Distinguished Alumni award here.