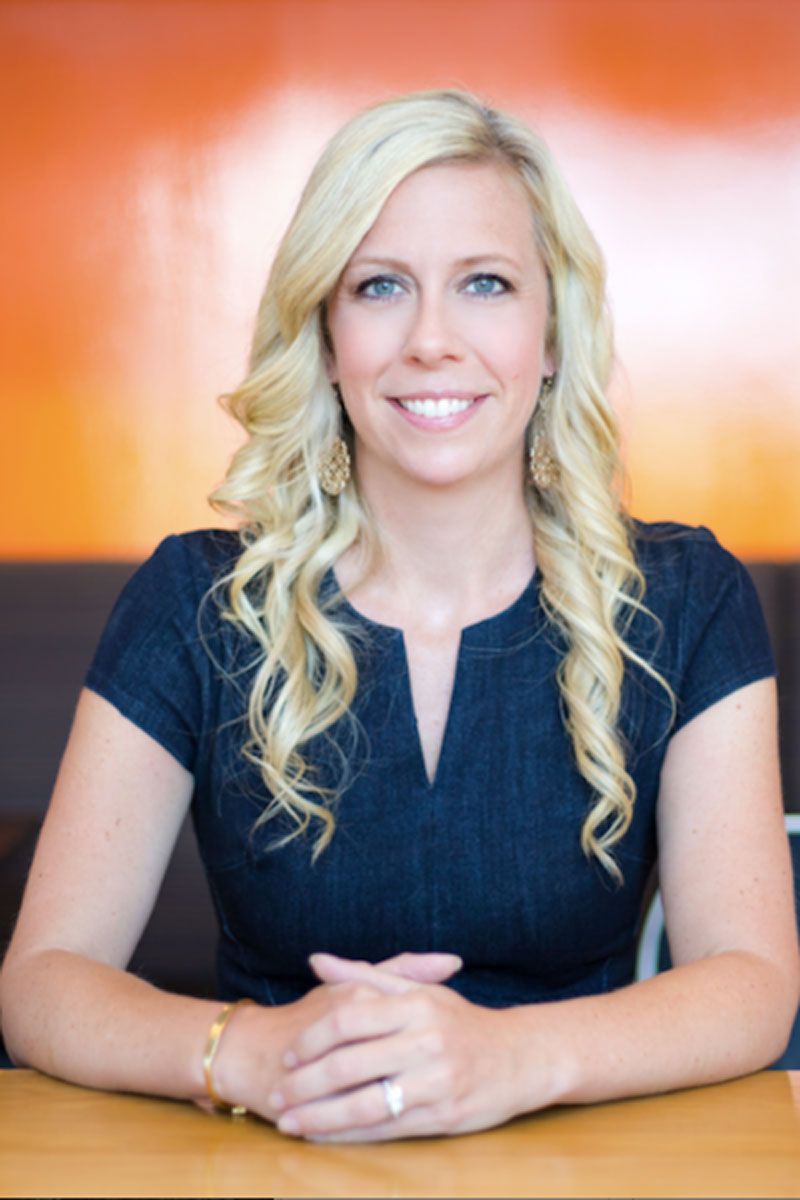 2020 Distinguished Alumni Award Winner: Entrepreneurial Spirit
Karen Houghton (01C)
Karen Houghton began as the first employee of Atlanta Tech Village and today serves as the vice president. Colleagues describe her as "the culture keeper," who manages the team, operations, programming, vision, strategic partnerships, content creation and a $5 million budget.
The Atlanta Tech Village is America's fourth largest technology startup hub. Housing more than 300 startups at any given time, the Village has created more than 6,500 jobs and raised $900 million in funds during its first six years.
Houghton also serves as a Venture Partner with Atlanta Ventures. This capital investment firm supports outstanding founders who are building companies from scratch and provides early stage investments for startups building software as a service (SaaS) in the Southeast.
Both Atlanta Tech Village and Atlanta Ventures work to support and inspire startups on their quest to change the world through technology. Houghton has spoken with more than 1,000 founders and currently serves startups as an active advisor.
Houghton enjoys leading workshops to connect women in technology with the goal of achieving parity in the tech industry. She has been recognized as one of 39 Atlanta Female Leaders to Follow on Social Media and one of Salesforce's 10 Small Business Women Who Inspire. She has built three companies from the ground up.
She has impacted thousands of lives through job creation, fundraising and increased opportunity. Houghton also serves as an Advisor for Plywood People (ATP) and the Kula Project, and is on the Board of Visitors for Berry College. In 2019, she was the winner of ATP's Impact Award and chosen as the Woman of the Year by Women in Technology.
"In the past year, we have achieved some significant milestones at Atlanta Tech Village," Houghton said. "That includes $900 million in funds raised, 6,541 jobs created, 5,118 members, 1,121 startups and 11 graduates."
The organization hosts more than 500 free events a year to provide education and access to the public, partnering with schools and nonprofits to host field trips, tours and entrepreneurial experiences to inspire a new generation of leaders.
Houghton said the Atlanta Tech Village has maintained a 100% occupancy rate since opening and their revenue has grown from zero to $5 million in six years. She has closed partnership deals with brands such as Warner Media, the Atlanta Braves, Microsoft, Amazon and Google and has spoken on over 60 panels, meetups and conferences to help the case for technology in Atlanta.
"One of the biggest obstacles tech faces is a lack of diversity, and I am passionate about changing that," she said. The company recently launched a Diversity and Inclusion programming project, which is free and open to the public.
"All of these programs were created from the hope of and vision for parity in tech," Houghton said. "I believe an entire community with different skill sets, backgrounds and cultures is needed to produce the most productive and innovative companies. I am proud of the programming we have in place to serve our current community of entrepreneurs and to inspire the next generation."
Find out how to nominate a Berry alum for a Distinguished Alumni award here.