Ask the Expert
Brian Bojo, today's guest for Ask the Expert, is a tax and estate planning attorney with McRae, Smith, Peek, Harman and Monroe, LLP, Rome, Ga. He earned his juris doctor from Georgia State University College of Law and his master of laws degree, specializing in taxation, from New York University School of Law. He is a member of the American Bar Association Tax Section, the State Bar of Georgia, and the Rome Bar Association. Brian also serves on the Berry College Planned Giving Council and has taught business law at Berry as an adjunct professor.
When it comes to dividing assets among my heirs, how do I decide what is fair?
"Most people either leave everything to their spouse or divide their estate equally among their children, but is that the fair thing to do? What if one child is a social worker making $40,000 a year and the other is a neurosurgeon bringing home $700,000? Both are noble professions, but is dividing your estate equally between them fair? In many families, fairness can be very nuanced.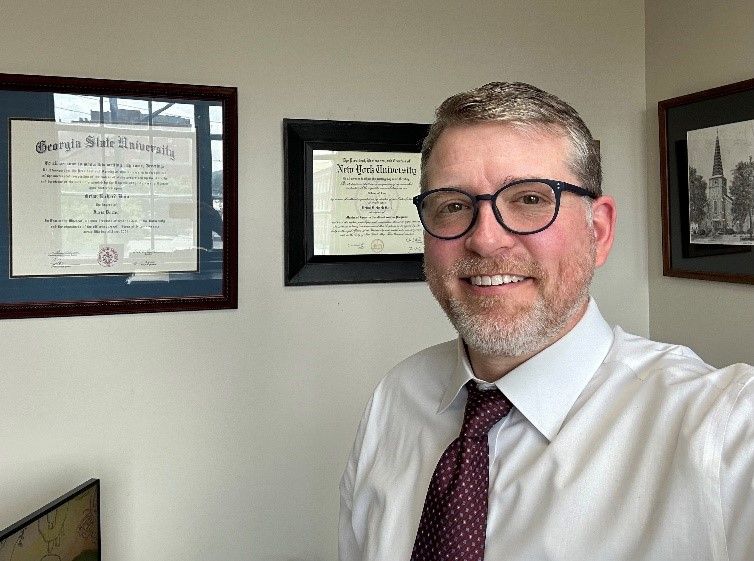 Ultimately, "fair" is whatever you think it is. It's your property, you can divide it among your heirs however you'd like. Parents might even choose to do a disproportionate allocation, especially if there are extenuating circumstances. Parents might also be concerned about maintaining some degree of relational harmony among family members. If keeping the peace is a concern, communication is the key. Inform your heirs of what your will says and encourage them to talk about it - with each other and with you.
And finally, make sure your kids, or someone you trust, knows where your will and other important paperwork are kept. If you pass away in an unanticipated disaster, would your kids know where your will is? Would they know what you own? Would they know how to access your accounts? When you go into your attorney's office to sign that will, go over your 'break the glass' plan to make sure it will help your survivors carry out your final wishes."
Should I create a trust?
"You have to decide whether you are comfortable leaving cash to your heirs or whether you want to create a trust that helps them manage their inheritance. For those with children who are not able to manage money well, or for those children with special needs, a trust can be a good option. Lately, I've been seeing parents with concerns about their children's ability to save for retirement, so they're creating a trust that pays income when their child turns 65."
Can I leave an inheritance and make a charitable gift?
"Many people think they don't have enough money in their estate to leave an inheritance and make a charitable gift, but that's not necessarily true. There are many vehicles to use to leave an inheritance while also benefitting an organization they care about, like Berry. The best thing to do is put together a list of what you own and what you owe, then talk with a professional advisor. You might be surprised at how much you can bless both the people and the organizations you love."
For more information about estate planning, please contact Helen Lansing (20G), senior planned giving officer, at 706-378-2867 or hlansing@berry.edu.