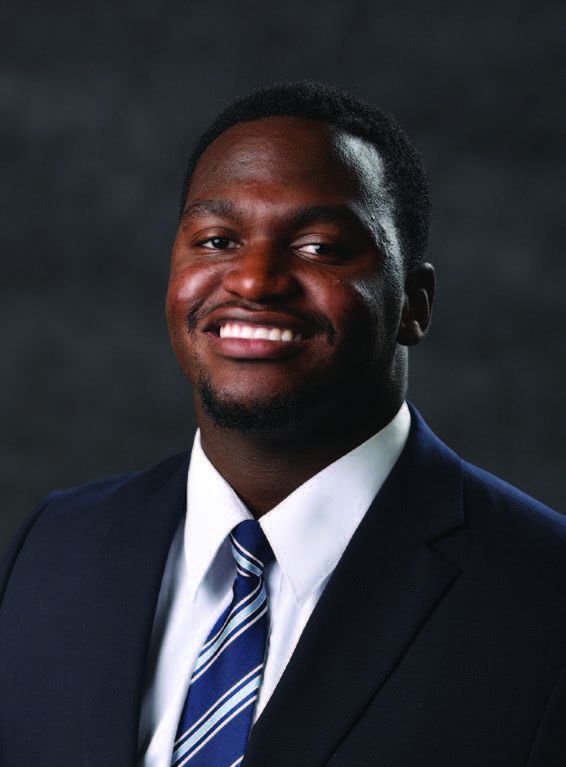 Unexpected Blessing
Somewhere on Berry's campus, there's a guardian angel - just ask Brandon Palmer. Brandon was sailing happily through his junior year, enjoying the kind of college experience that builds memories and careers, when unexpected financial hardship nearly cost him everything.
The crisis began when the company where Brandon's father had worked for more than 20 years was sold and his job eliminated. That left his mother as the sole breadwinner and deprived the family of needed income to pay tuition.
"I was in shock," Brandon recalled. "When I thought I might have to leave, I was ready to do anything."
As it turned out, someone was already acting on his behalf by informing financial aid of his plight. Soon, he was awarded the Save a Student Scholarship, funded by Berry alumni and friends - even fellow students - to assist students just like him.
Relieved of the burden of financial distress, Brandon was free to complete a journey that began when he was a shy high school student watching his big brother, Teddy, play for Berry's inaugural football team. By the time it was his turn to lace up his cleats, the campus felt like home.
"I am not an extrovert, but Berry has given me the chance to learn how to put myself out there and try new things," he explained. The sports administration major quickly got involved with campus life, playing football, taking part in the men's ministry and serving the community. Gaining confidence, he spent two summers as an orientation leader for newly arriving students and took a job with Derek Taylor, Berry's associate athletic director. He also got involved with the Berry Center for Integrity in Leadership and was elected to the Student Athletic Advisory Committee as representative for the football team. He even served on the search committee for Berry's new athletic director, Angel Mason, and made important career connections through the NCAA Immersion Program at the 2020 NCAA National Convention.
Looking back, he said, "This was a very humbling experience. I really appreciate that someone stepped up for me. It makes me want to do so much to make them proud."