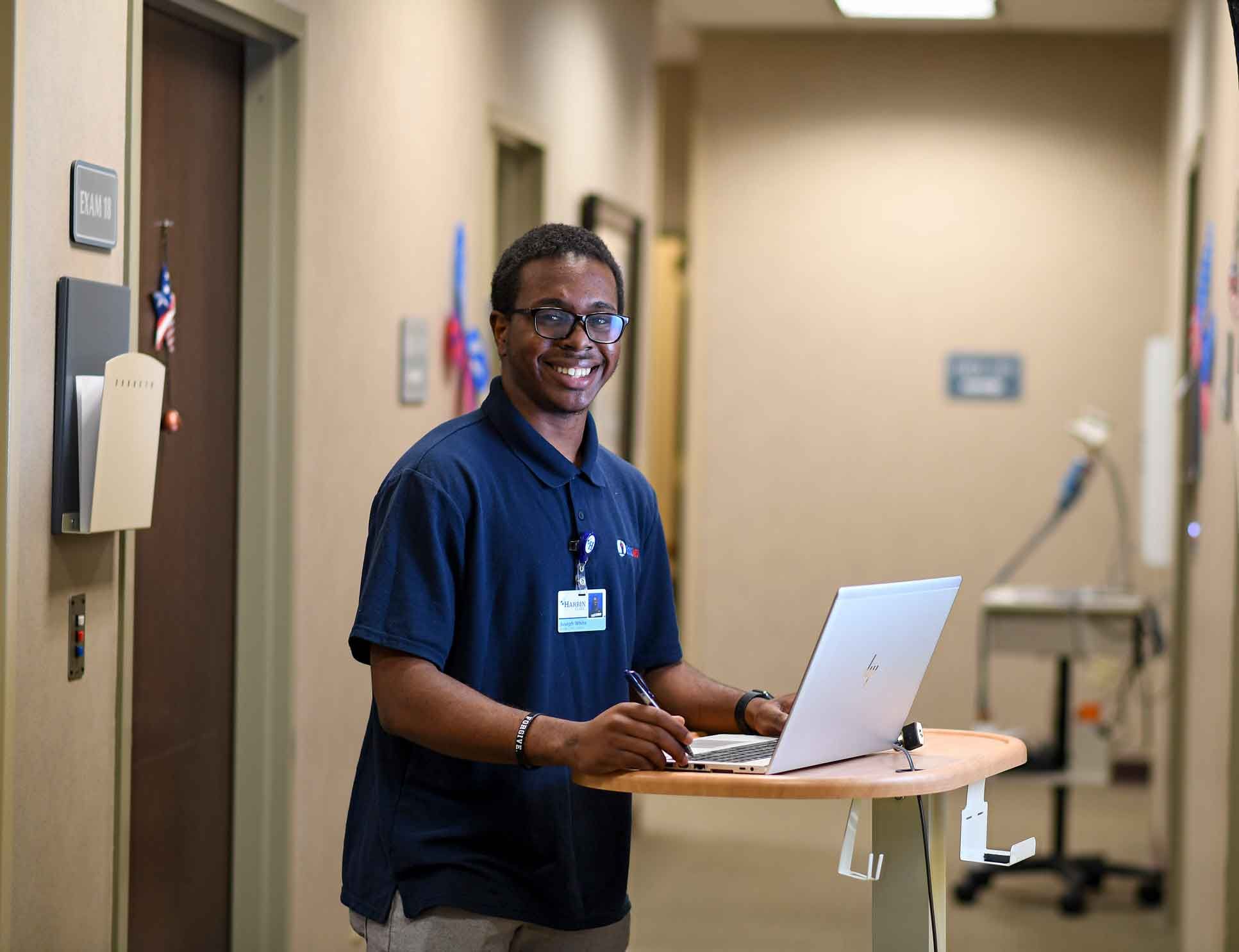 Living by our word
Joseph White (20C) began his senior year at Berry wondering how he was going to make ends meet.
Financial challenges created by his father's debilitating illness and his younger brother's own pursuit of a Berry education had the biochemistry major working three jobs so he could pay tuition and send money home to help his mother provide for the family. When COVID-19 cost him that opportunity to work, an already difficult situation became impossible. Just when it looked like the aspiring doctor would have to put his own dreams on hold, alumni and other supporters stepped up with gifts to the Save a Student Scholarship, reminding him why he chose Berry in the first place.
"Everyone we met that day was so encouraging and willing to help," he recalled of his first campus tour. "The students I met were all hardworking; the faculty were all so nice. I could really see myself as part of this community."
As a student, Joseph took full advantage of the opportunities available to him, serving as a tutor, researcher, teacher assistant, presidential ambassador, and president for Berry's Habitat for Humanity chapter and the Allied Health Club, all while working the maximum number of hours in multiple campus jobs and often taking the maximum credit hours. Somehow, he even managed to find time for two summer internships at Wake Forest Baptist Health in North Carolina, where he gained valuable career experience studying cardiovascular-related chronic illnesses.
Now working as a physician's scribe, Joseph proudly proclaims his status as the first in his family to earn a college degree. Looking forward to starting medical school next year, he is profoundly grateful to all those who gave on his behalf.
"At Berry, we talk a lot about serving others," Joseph said. "Your support shows me that we truly live by our word."