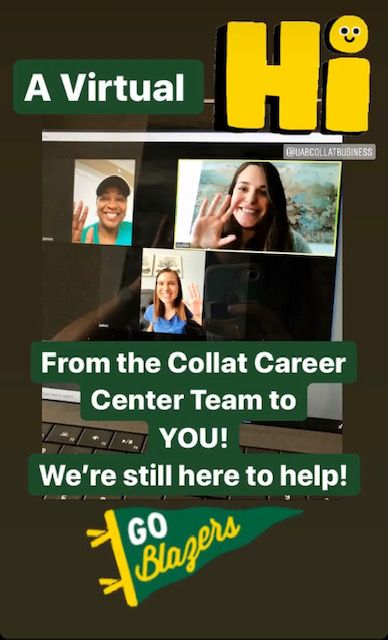 During these difficult times, Berry alums embody Martha Berry's mission through serving others.
Here's what one alumna, Paton Roden (15C), said about her experience during COVID-19:
What do you do for a living?
Assistant Director of Student Engagement at the University of Alabama at Birmingham.
How have you been impacted by COVID-19?
COVID-19 has hit the University of Alabama (UAB) pretty hard and many students and community members have the virus. UAB has moved to a limited business operations model allowing me to work remotely. I do career appointments and student check-ins via phone from my home.
How have you been helping others during the COVID-19 pandemic?
Many have lost jobs or are struggling financially during this time due to COVID-19. As a career coach, I am now offering help to friends or others in the community through virtual resume review, virtual interviews, or search advice.
What would you tell Berry alums and/or students right now?
Breathe. It can be easy to get caught up in the panic by watching the news or hearing of changes. It is important to control what you can: yourself. Try to stay connected to others virtually and to practice self-care. It is important to focus on the good.