COVID-19 has impacted our entire world, and alums everywhere are doing what they can to help. Here's what Stephanie (96c) and Travis Hill (98C) said about their experience in Kenya:
What do you do for a living?
We're missionaries in Kenya.
How have you been impacted by COVID-19?
We are in Kenya with the borders closed to international travel. Our children's' school is closed so we are helping to homeschool them. We are also under a curfew from 7pm-5am.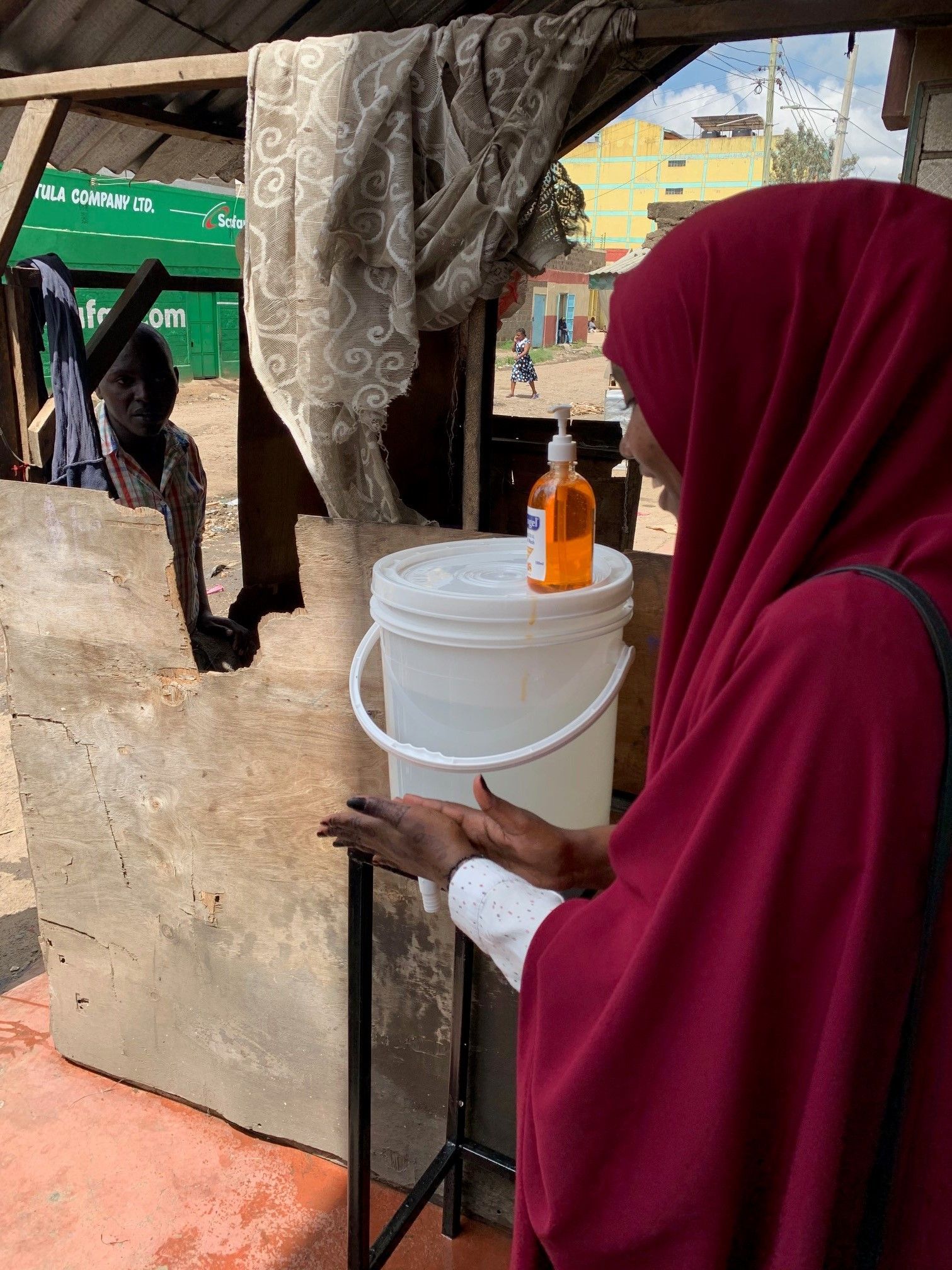 How have you been helping others during the COVID-19 pandemic?
We are supporting a slum ministry with some food bags of staple items. The food bags are made up of rice, lentils, maize flour, sugar, and soap. These are given out through a small local church in the slums since they who is the most needing of these, and they have day-to-day knowledge of the recipients' circumstances.
In addition, we are setting up mobile hand washing stations in poor areas. These are large buckets that have been modified with a spout; we've also brought welded metal stands and soap to place outside of larger living communities where there isn't any running water.
We also posted in Swahili and Somali languages many laminated handwashing instructions and tips for how to have better hygiene practices to prevent the spread of COVID-19.
What would you tell Berry alums and/or students right now?
Pray for those in third world countries where social distancing and stock piling are not possible; they are only a luxury that those in better socioeconomic situations can afford.
Pray for those needing care as the system here is fragile.