Martha Berry's vision of enhancing lives and communities through education is the foundation for what Berry College is today. Now more than ever, promising young people seeking a college experience that is both distinctive and relevant need your help to make their dreams a reality.
We invite you to help empower Berry students to thrive and create a lasting impact in their communities and world through BERRYfunder, our Fall 2023 crowdfunding campaign. There are a diverse array of projects, each with the potential to transform the lives of our students, enrich their college experience, and strengthen our institution. Whether you're passionate about scholarship support, the performing arts, business education, student emergency relief, or the broader needs of Berry College, you can choose a project that resonates with your values and aspirations.
We encourage you to explore these projects, connect with the one that resonates with your passion, and consider making a gift that will create opportunities for Berry College students today and in the years to come. With the power of crowdfunding, even the smallest contributions make a significant impact. Whether you can spare $5 or $500, your generosity transforms the lives of our students for the better.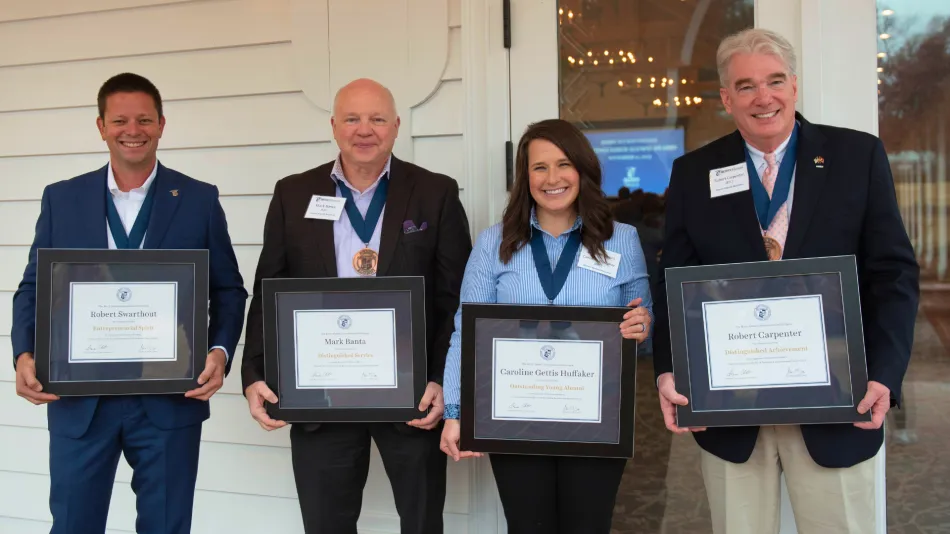 2023 Distinguished Alumni Award Winners
Each year, the Berry Alumni Association honors outstanding alumni with four Distinguished Alumni Awards. Congratulations to this year's award winners:
Robert Carpenter (87C) - Distinguished Achievement Award
Robert Swarthout (04C) - Entrepreneurial Spirit Award
Mark Banta (82C) - Distinguished Service Award
Caroline Gettis Huffaker (09C) - Outstanding Young Alumni Award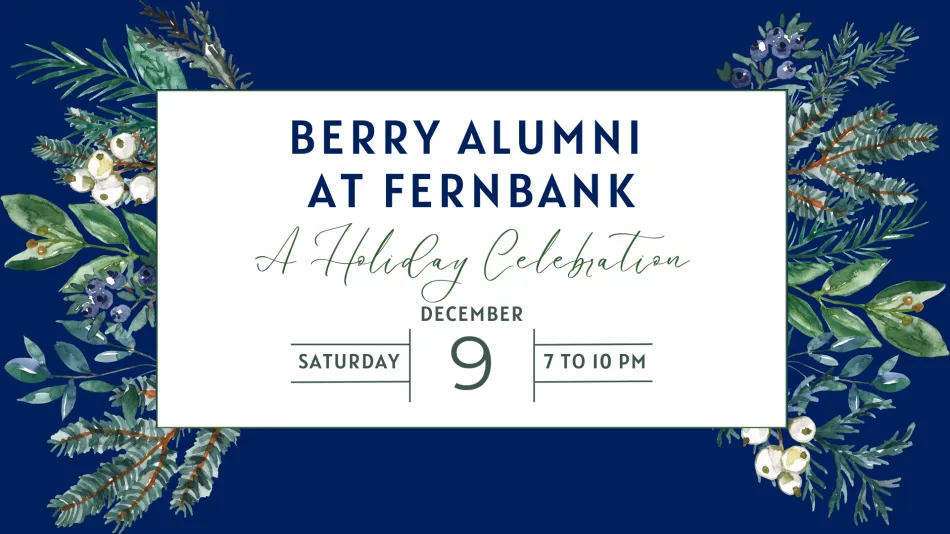 Berry Alumni at Fernbank
A Holiday Celebration
Saturday, December 9 from 7 to 10 p.m.
Join us for an evening of socializing, fun and celebration at Berry Alumni at Fernbank! This festive soiree will feature delicious food and after-hours access to Fernbank Museum. You don't want to miss it!
@BerryAlumni
Join the conversation on social media by using #AlwaysBerry