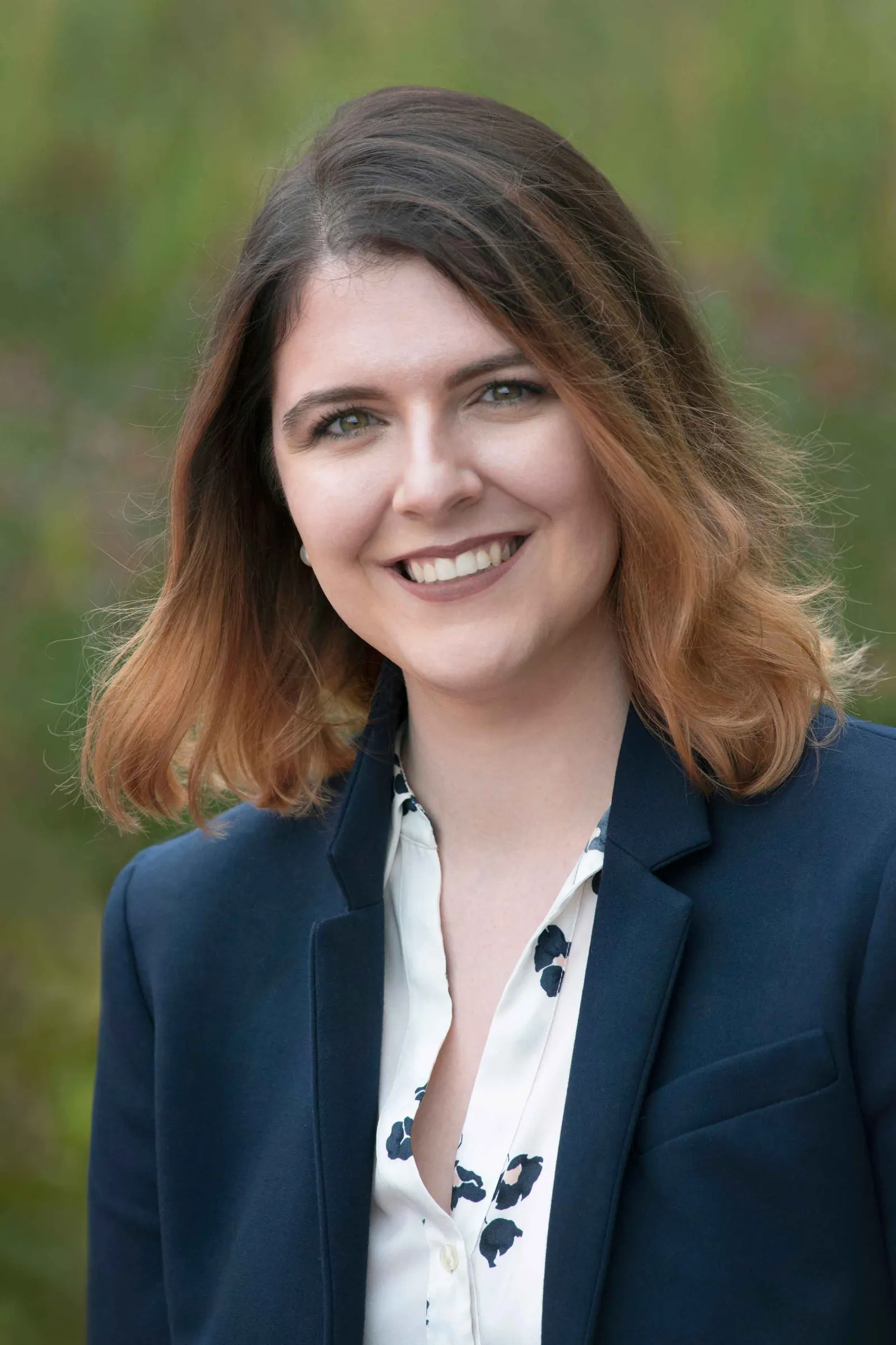 2021 Distinguished Alumni Award Winner: Outstanding Young Alumni
Dr. Carson Kay (16C)
Dr. Carson Kay, rhetorical scholar and faculty member in the Department of Communication Studies at Washburn University in Topeka, Kan., attributes the foundation of her Berry College education as the reason she was able to complete both an M.A. and Ph.D. by age 25.
Originally an animal science major, Carson developed a love for communication studies while part of the Richard Scholars Program, which allows grants for students conducting research at a highly advanced level. She also discovered a passion for public speaking while part of the Berry College Forensics Union.
After graduating Berry, she entered the rigorous Ph.D. program in the School of Communication Studies at Ohio University's Scripps College of Communication, specializing in rhetoric and public culture. Today, she serves as a professor at a teaching institution much like Berry. "I strive to be a supportive pillar for my students just as the faculty at Berry were for me," she said.
Among her many academic honors and awards, Carson is most proud of being nominated by her students in 2017 for the Excellence in Service to Students award from the National Society of Leadership and Success.
She is currently working on a comparative analysis of President Obama's incorporation of "Amazing Grace" in his 2015 eulogy for Rev. Clementa Pinckney, in which she and her co-authors illustrate that an Afrocentric perspective is crucial to understanding the power of Black rhetoric. The project stems from a course project she began at Berry in 2015.
Carson is also examining how online dialogues can help healthcare workers address their pandemic-related emotions and trauma. The study recently received a grant from Villanova University's Waterhouse Family Institute.
Her volunteer service includes work with TechSavvy, a conference designed for middle school girls interested in pursuing careers in the STEM field, as well as the 4-H Horse Program, where she coaches teenagers participating in communications contests.
Carson also guest-lectures for several of Berry's senior capstone classes to counsel her fellow Vikings about pursuing graduate degrees and working in academia.
Find out how to nominate a Berry alum for a Distinguished Alumni award here.