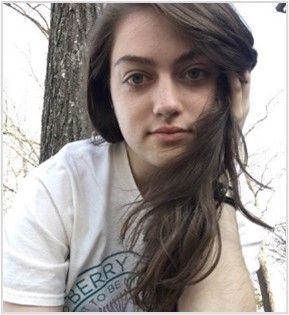 Crossing the finish line
Last summer, Anna Johnson found herself between a rock and a hard place.
The COVID-19 pandemic had driven her mom's small business to the brink of collapse. Her dad's job wasn't enough to keep the family afloat and pay tuition for Anna and her triplet siblings attending other schools. The senior art major from Suwanee, Ga., was faced with sitting out a year to work for tuition money - losing out on graduate school opportunities - or taking on more debt than she felt she could handle.
"We weren't sure what to do," Anna recalled. "Things got rough. I didn't want to take on debt, but going into my senior year, I felt like I had to do whatever it took to graduate."
In desperation, Anna reached out to Berry's financial aid office, which was able to assist her thanks to the alumni and friends who provide emergency support to students in crisis through gifts to the Save a Student Scholarship.
"I was really relieved," she said. "It was awesome. It feels like someone really cares, and that's nice to see. We work so hard as students and when we need help, people chip in to get you across the finish line. I'm so happy I came to Berry."
No longer carrying the weight of financial worries, Anna was able to complete her final year alongside her classmates, thriving as a member of the college's close-knit community while benefiting fully from the education and experiences Berry provides. In May, she walked across the commencement stage with her fellow graduates, proud to be finishing her undergraduate career with a perfect 4.0 GPA. This fall she will be pursuing a master's degree in art history at the University of Georgia.
You have the potential to make a difference right now with a gift of any size.