We're so proud of the Berry students adapting to these challenging times and going above and beyond to help their communities. Here's what student-athlete Genesis Leggett (20C) had to say about her experience during COVID-19: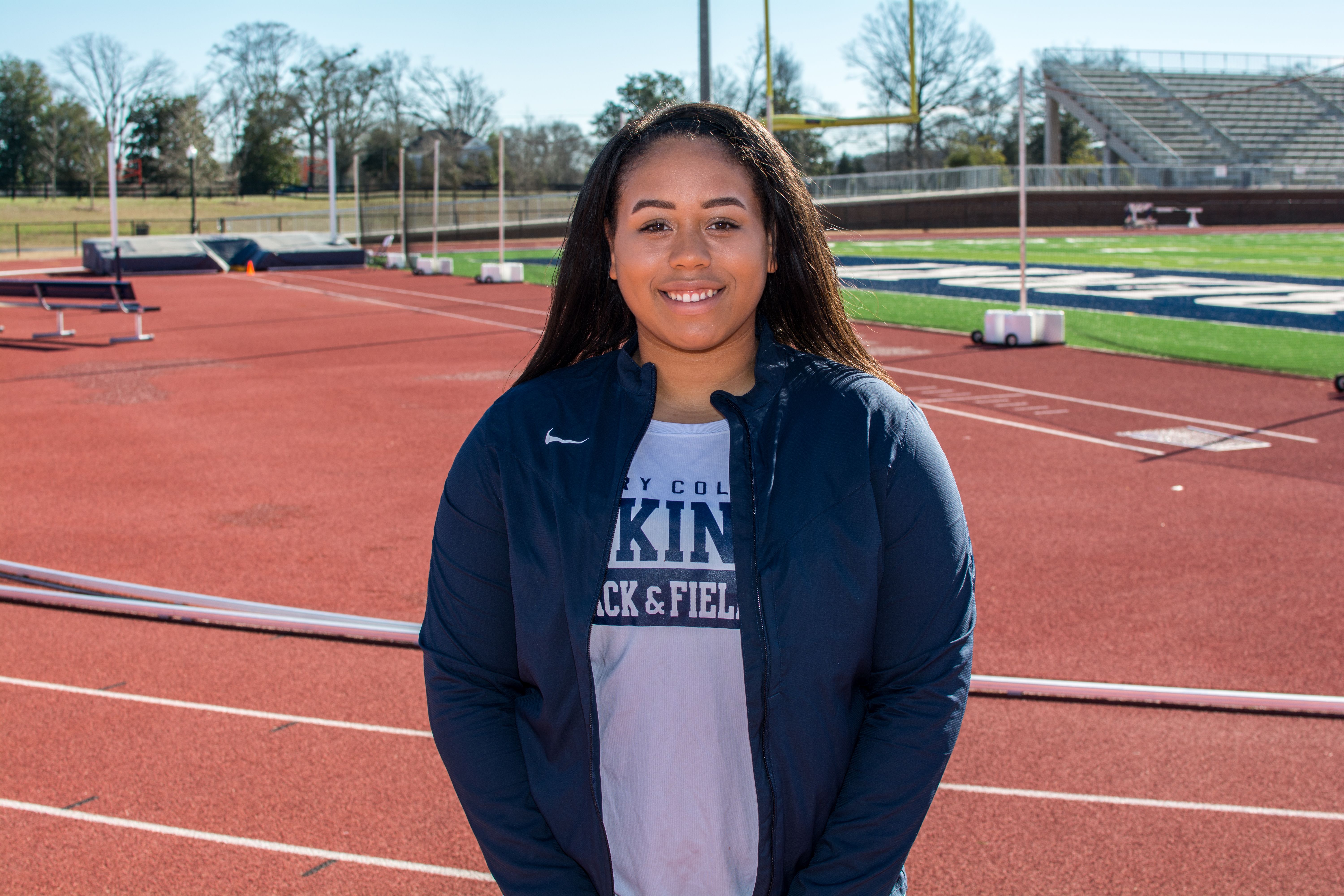 What do you do at Berry?
I am a senior Gate of Opportunity Scholar at Berry College majoring in Communication and Sports Administration.
I'm a member of the Student Life Council and Student-Athlete Advisory Committee, as well as the President of the Black Student Association. I also worked a variety of jobs on campus:
Student Director for the Sports Information Department
Marketing and Communications Specialist for the Student Diversity Initiatives
Library Circulation Assistant
How have you been impacted by COVID-19?
On March 12th, I was in Winston Salem, North Carolina, preparing for the NCAA Indoor Track & Field National Championship. At about 6 P.M, I received the news that the NCAA decided to cancel sports for the remainder of the season - the day before the championship.
Seeing as this was my senior year and my last chance at bringing a national championship medal back to Berry, I was crushed. Everything I had endured to reach that point seemed, at first, to have been wasted. However, once the tears dried I was able to realize that the situation was bigger than myself and that simply having the opportunity to compete and achieve what I have in the past four years makes me a champion.
I am so grateful for all the kind words and support received from my teammates, coaches, professors, and administrators. I miss the Berry community dearly.
How have you been helping others during the COVID-19 pandemic?
I have been helping my family and elderly neighbors by disinfecting their homes and running errands for them.
Anything else to share?
Keep the faith and continue to do your part to make sure your friends and family stay healthy. We are all in this together and will come out of it stronger than before!