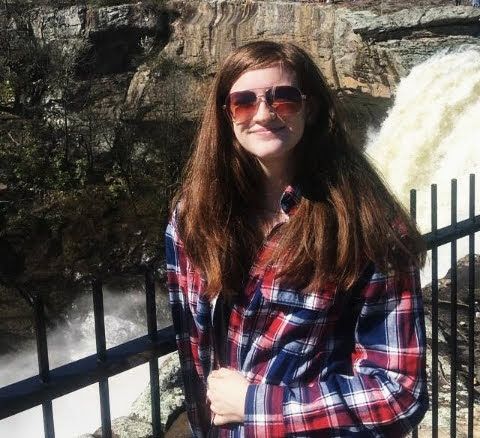 The kindness of strangers
Junior finance major Jessie Hilburn was doing what so many students quietly do every day - working her way through Berry - when the COVID-19 pandemic threatened to undo her dreams of a better life.
Watching her parents toil long, hard hours to make ends meet in jobs that paid little more than minimum wage, Jessie grew up determined to be the first in her family to earn a college education. Berry's unexpected invitation to visit caught her eye. The beautiful campus, small classes, and tight-knit community won her heart.
With hope and determination, the Alabama native stitched together a patchwork quilt of scholarships, loans, help from her parents, savings from a summer job and earnings from her work in Berry's purchasing office to cover her monthly tuition payments. It was enough, but barely, until COVID-19 snipped at the threads that held it all together.
With the campus closed, student work was not an option, nor was her hometown job at McDonald's. And the hits kept coming. First, the store where her mom worked closed; then the restaurant where her dad worked severely limited his hours.
"I was really scared," Jessie said. "We don't have a lot, and when unexpected expenses come up, we have even less to help us through. I wanted to be able to provide more for my future family, and I knew college was the best way to do that. I was so afraid that I wouldn't be able to continue to pay for it, and I really couldn't afford to start over somewhere else."
Just when all seemed lost, Jessie received an email from Berry telling her about the Save a Student Scholarship. Now her dream is restored.
"It means a lot to me," she said. "I don't even know how to say how much I appreciate the Save a Student Scholarship. I have no idea what I would have done without it. All I can say to the donors is thank you. Thanks for being willing to help someone you don't even know."
You have the potential to make a difference right now with a gift of any size.