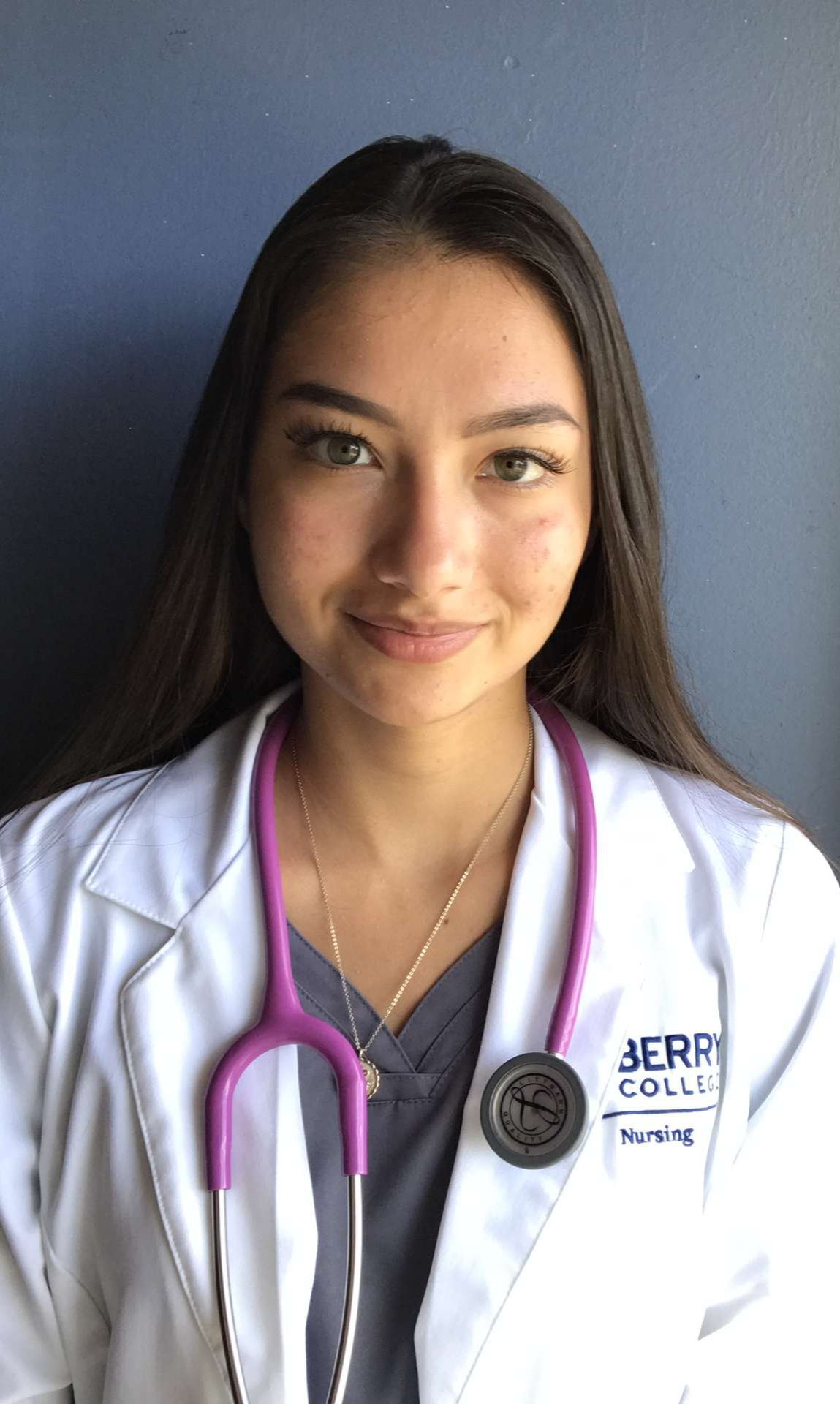 Caring for the caregiver
Lucy Miranda dreams of a career helping others, but when COVID-19 struck, she became the one in need of assistance.
The junior nursing major from Rome was working as a nurse technician at a local hospital, gaining hands-on experience while also earning money for tuition, when hospital administrators sent nonessential workers home - student nurses included. Suddenly, the income she needed to help pay for her education was lost.
"I was so scared," Lucy said. "The thought of not being able to finish my nursing degree at Berry was very stressful."
The first-generation college student had been relying on scholarships, help from her parents and the hospital job to keep Berry within reach. When Lucy was furloughed due to COVID-19, it seemed she was out of options. Then a glimmer of hope appeared.
"My friend told me to reach out to the financial aid office and tell them what was going on, and they would find a way to help," Lucy recalled.
That way turned out to be the Save a StudentScholarship, a donor-funded lifeline for students in financial distress that is now offering critical support to students like Lucy who have been caught up in the economic tidal wave unleashed by COVID-19.
"I wasn't sure I'd get it," she said. "When I did, a weight was lifted off my shoulders.
"Somehow, just saying 'thank you' doesn't seem enough. I hope someday to be able to help someone in the same position I'm in, just trying to succeed in life. To do something like that for someone is great."

You have the potential to make a difference right now with a gift of any size.