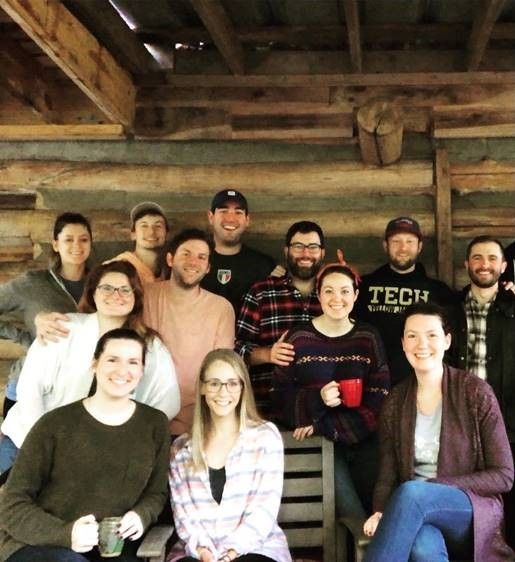 Bonding After Berry: Group of Friends Become Family as Alums
Sometimes you make friends at Berry. And sometimes you make Berry friends after college. For six couples in Atlanta - Matt Garrett (11C) and Braedon Houk; Alex (12C) and Lauren Middleton; Chadd (11C) and Taylor Thompson (12C) Reynolds; Bobby (12C) and Samantha Knight (11C) Tuttle; Steven (12C) and Allie Southwood (14C) Walker; and Alex (12C) and Sydney Hulebak (14C) Willoughby - it was a little bit of both.
Although some of the group was close during their days as students, it wasn't until after graduation when everyone became tight knit. With post-grad-school and/or career paths leading them all to the Atlanta area, the friends started getting together socially in 2015.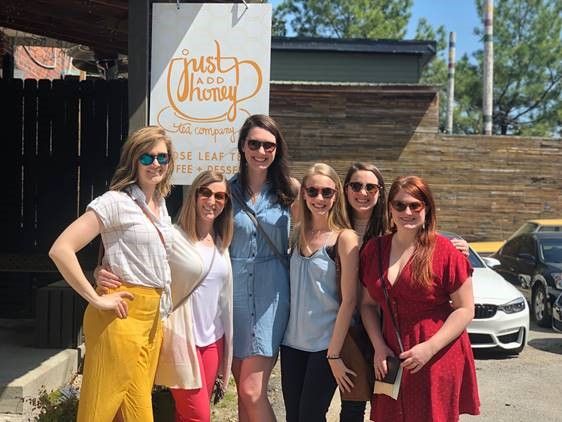 Beer Club and High Tea Honey
"I think the catalyst was the beer club," said Sydney Willoughby. Bobby Tuttle had the idea to bring together some of his friends to sample craft beers and hang out. Calling it Beer Club, the social tradition quickly caught on. And soon, all the friends were routinely getting together. "It only involved the guys at first. But, eventually, the girls joined in," said Taylor Reynolds. The women even created their own spin off with a series of events they called High Tea Honey gatherings. Additionally, over the years, the entire friend group started taking trips together, from hiking in north Georgia, to quick vacation getaways in Asheville, NC, and Pawleys Island, SC, and long distance trips to destinations like Munich, Germany, for Oktoberfest.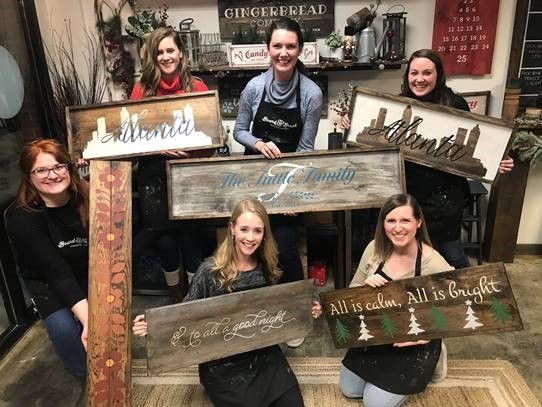 Becoming Family
But these friends are more than simple social acquaintances. "We've seen each other through great times and also through really hard times," said Samantha Tuttle. Last year, Samantha became seriously ill and was hospitalized in a coma. The friends became more like family members during that time, visiting her and Bobby in the hospital - even spending time working remotely from the waiting room, so they could be there to offer support. The scare brought everyone closer together and crystallized how much they all care about one another. "I value everyone in the group today so much," said Taylor.
Thankfully, Samantha is doing well and everyone is in good health today. The women in the group are planning the next High Tea Honey party, plus a bachelorette party for Braedon Houk. And everyone is looking forward to having routine social events again soon.
Currently, only one of the couples has children - Alex and Lauren Middleton have a little boy - but the group imagines that when they all have kids, they'll be like one big family of aunts and uncles to each other's children.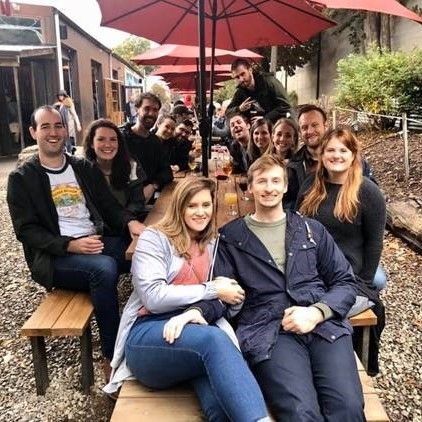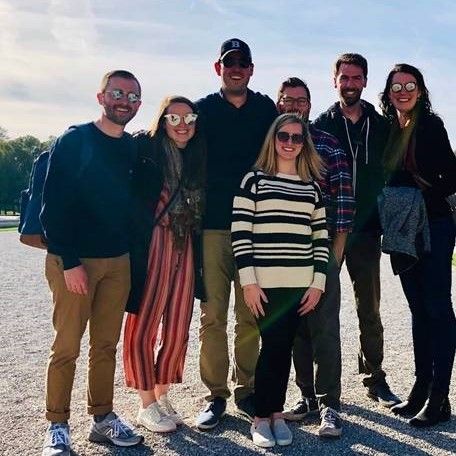 Support Your Berry Family Today!
Make your gift of opportunity today to support hardworking Berry students. Thank you for making a difference!