In the swim of things: Three sisters and teammates make Berry family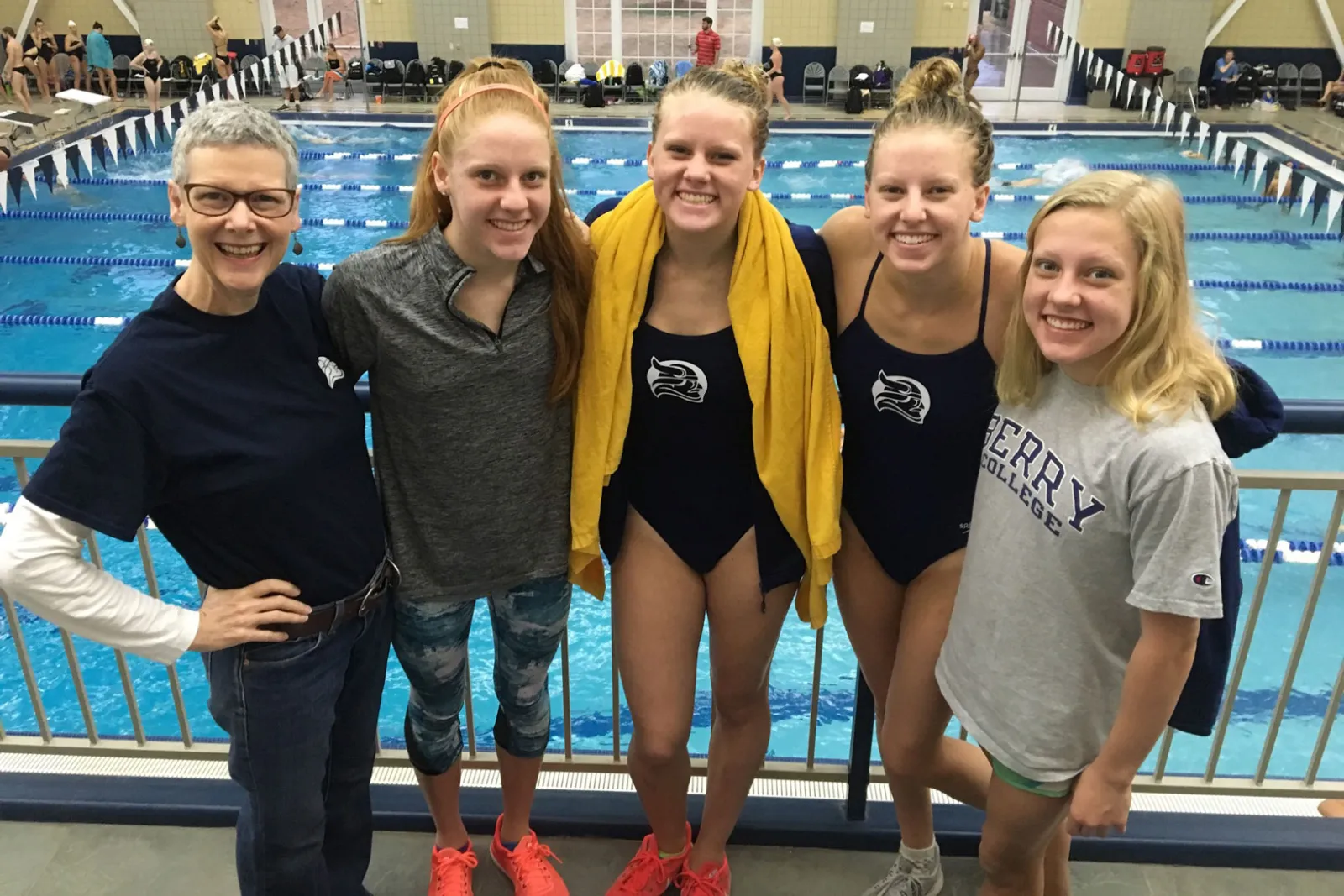 Leigh (19C), Josie (20C) and Andie (22c) Hadaway each decided on Berry for various reasons, but one thing they each wanted was to swim competitively at the collegiate level. Growing up in Columbus, GA, the sisters began swimming in middle school, and while they each had different academic and professional interests, swimming was the common bond that brought them to Berry.
The oldest sibling, Leigh, was the first to decide on Berry after visiting her cousin Caleb Johnson (18C) on campus. Impressed by her visit and especially the swimming program, Leigh fell in love with the school and set the precedent for two of her sisters who later also become Berry Viking swimmers. (Side note: Caleb is the son of the Berry women's basketball coach Thomas Johnson.)
Together on Campus
Only four years apart, the sisters were able to have one year together on campus as students - and that one year they were all on the same team. Leigh was a senior (and captain of the team), Josie a junior (and co-captain) and Andie was a freshman. This meant lots of great swim experiences - like training, traveling and competing together, but also experiences like living in the same residence hall and participating in the same scholarship cohort. And these shared activities led to close friendships and special bonds among and around the sisters.
"We all had good friends on the swim team. But we were always friends with each other's friends, too," said Leigh.
"We even got to know each other's roommates," said Josie, "We all did different things outside of swimming, but we were still really close as sisters and as friends."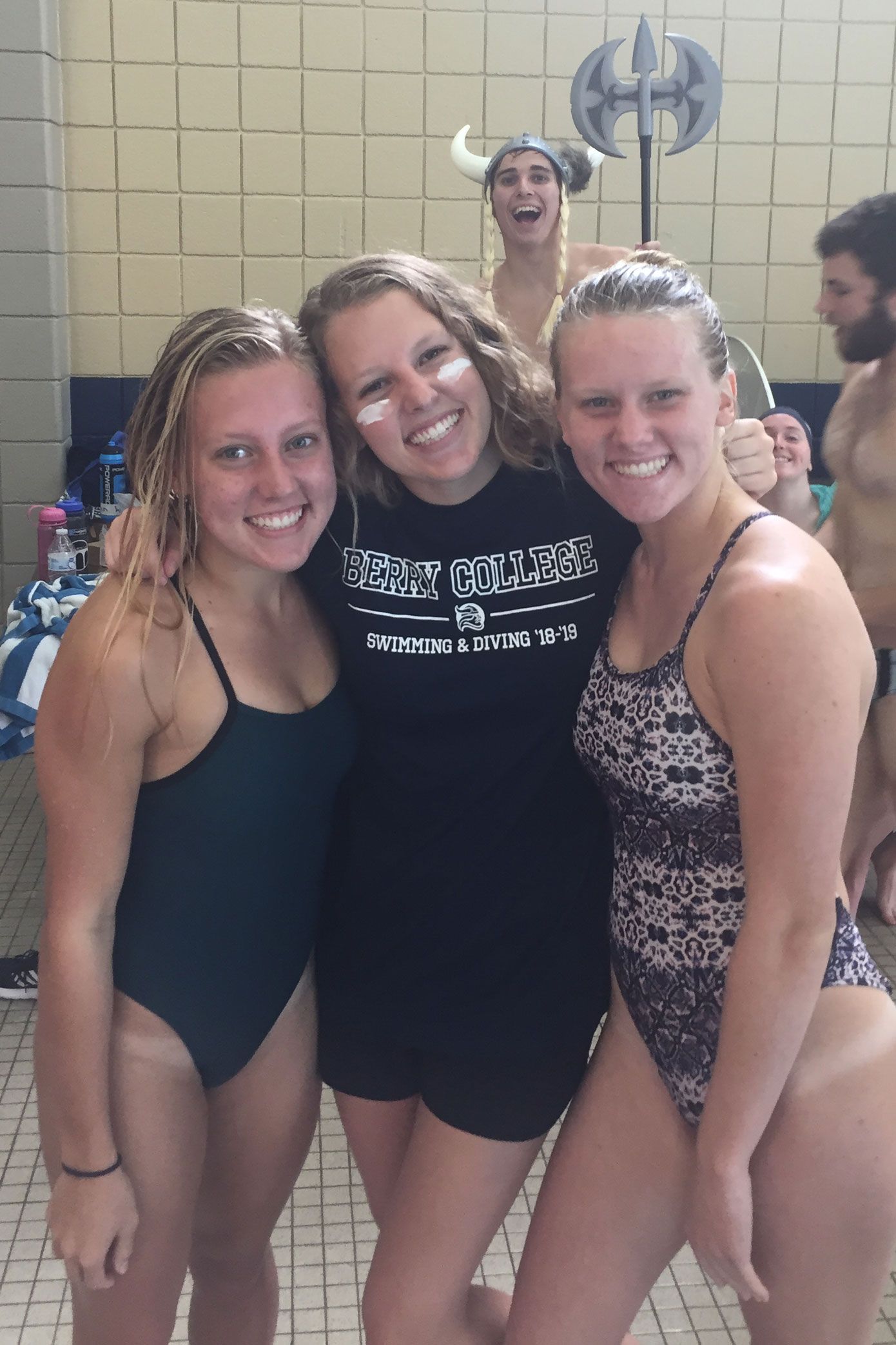 Beyond Berry
Today, the special bonds in their extended Berry family remain strong: Leigh is still close to her former teammate and best friend Julie Brophy Palmer (18C). Andie enjoys time with Emma O'Heron (22c). And Josie continues her friendship with Carlye McKillip (20C). Josie is also currently engaged to former teammate Joey Ellwanger (17C).
While Andie is still a student at Berry, Leigh and Josie are enjoying life post-graduation. Leigh currently works as a history teacher and head swim coach for Darlington School in Rome, GA. Josie is a small business owner of Written by J, a hand-lettered gift and home decor shop in Macon, GA. And Andie is studying kinesiology and exercise science in hopes to attend physical therapy school after graduation.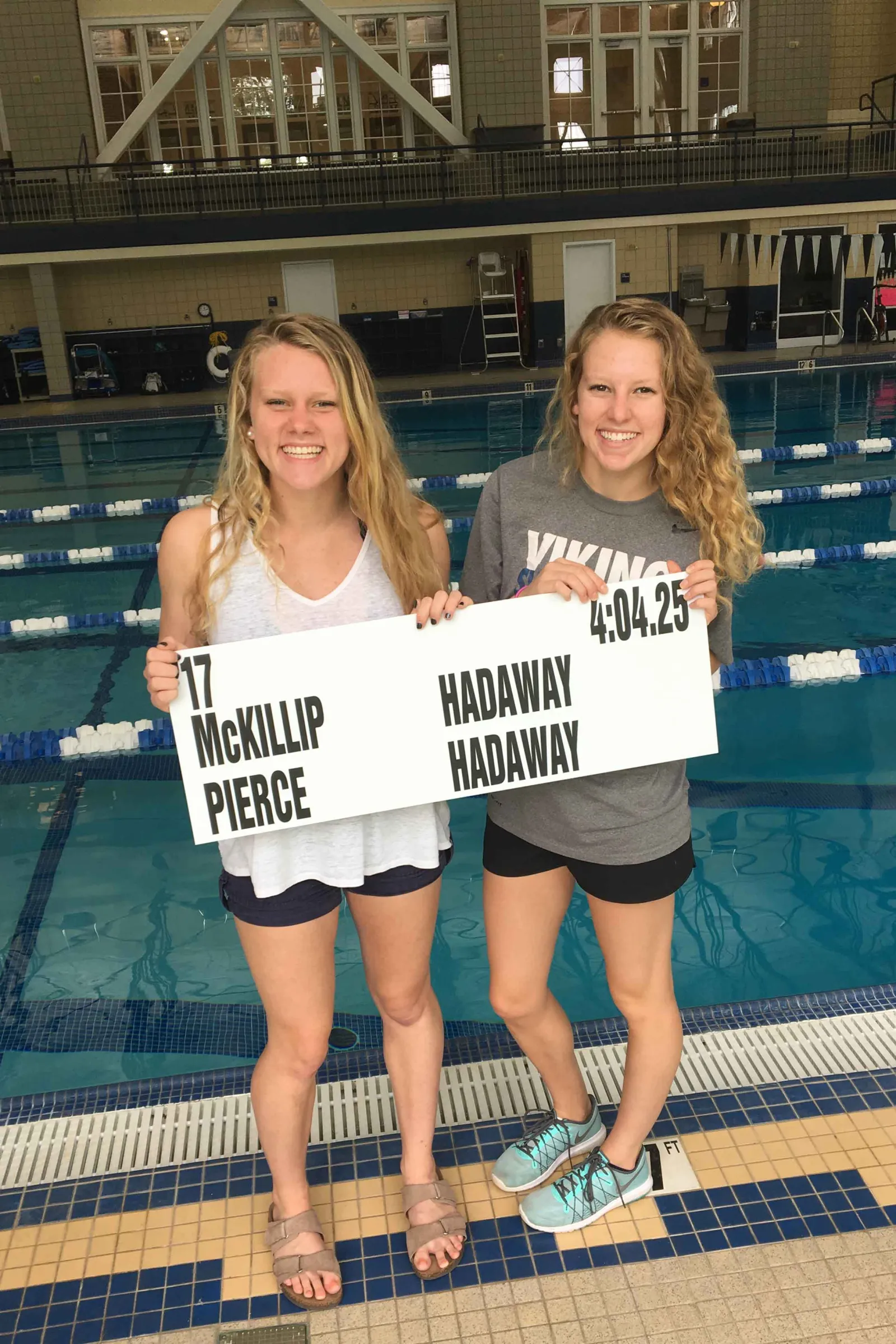 Lastly: Although Josie won the 200-yard IM with a school-record time of 2:06.99 at the SAA Championships and formerly shared the record for the 400-yard relay with her sister Leigh, all three sisters insist that their other sibling, Olivia, is the best Hadaway swimmer. Olivia is in her junior year and currently swims for University of West Florida.
Support Your Berry Family Today!
Make your gift of opportunity today to support hardworking Berry students. Thank you for making a difference!