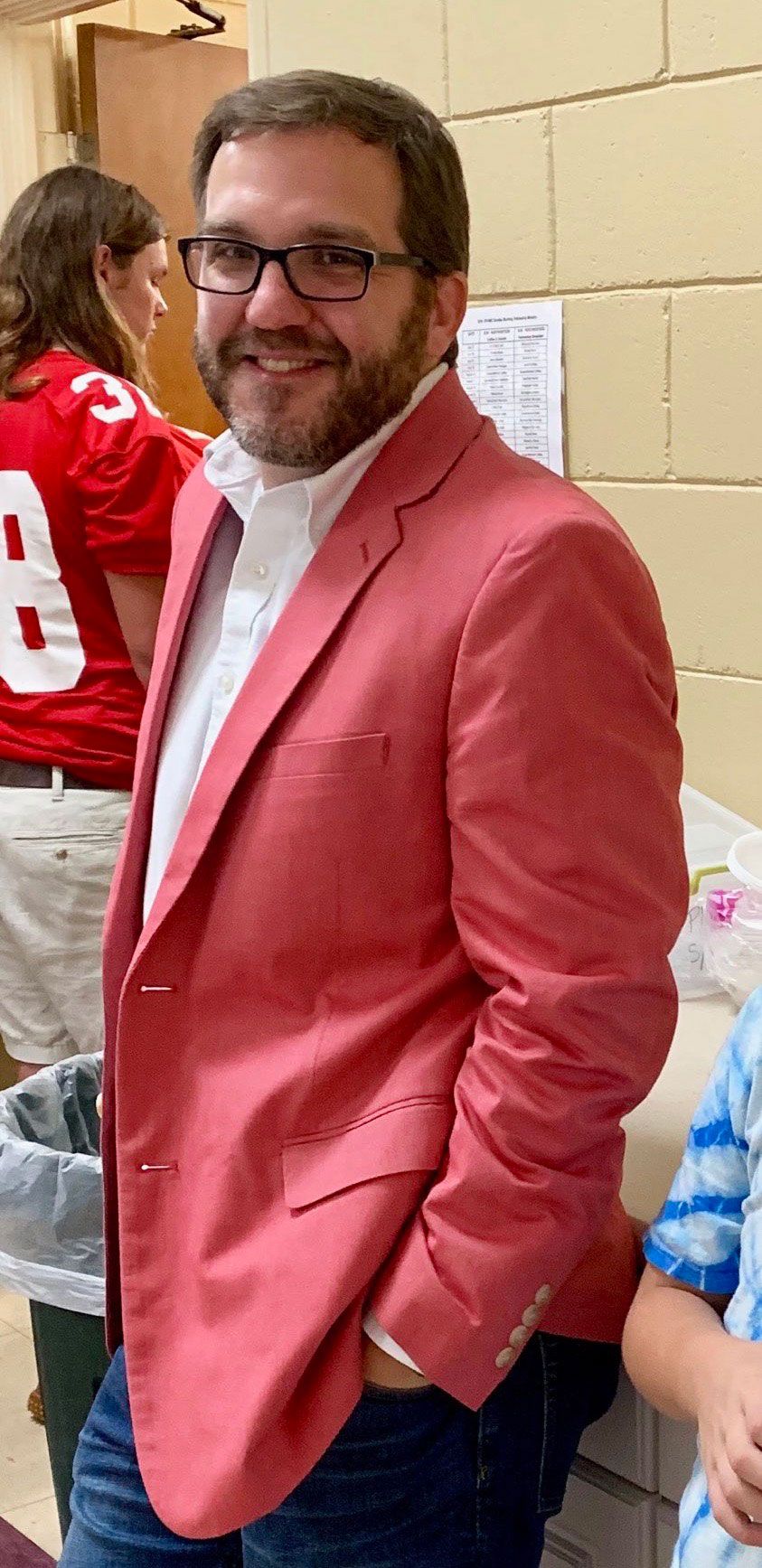 Berry alumnus Ted Goshord (06C) is the pastor at Eastman First United Methodist Church and has been learning how to serve his community in the midst of a pandemic. Here's what he says it keeping him going:
How have you been impacted by COVID-19?
I feel as though I have had to relearn my profession in many ways because so much of being a pastor is being present. We as a church staff have been learning together how to replicate that as much as possible, with hits and misses.
How have you been helping others during the COVID-19 pandemic? 
I've coordinated the church to respond in ways that support our small, rural, hospital and that support our school food service and related staff. For example, we're encouraging members to collect N95 masks, write encouraging cards to send to Dodge County Schools employees and sew mask covers for Dodge County Hospital.
What would you tell Berry alums and/or students right now?
Love casts out fear. When I've felt afraid and panicky, which has been off and on during this time, drawing close to God in spiritual discipline and serving others have been the best antidotes. As much as we can do both, we will find our way.