Mountain Day 2021
One Big Family Reunion
We are so excited to welcome alumni and friends back to campus this year for a Mountain Day weekend full of fun, including reunions, athletic events, a delicious picnic, the Grand March (of course!) and lots more!
Get ready for Mountain Day 2021:
Plus, join us all month long on Facebook and Instagram as we count down the days until the big family reunion on Saturday, October 2!
Get Involved this Mountain Day
Mountain Day Merchandise
Everything you need to celebrate Mountain Day
Celebrate Mountain Day no matter where you are this year! Order your official 2021 Mountain Day items today, including a limited-edition shirt, outdoor blanket, lunch tote and cups!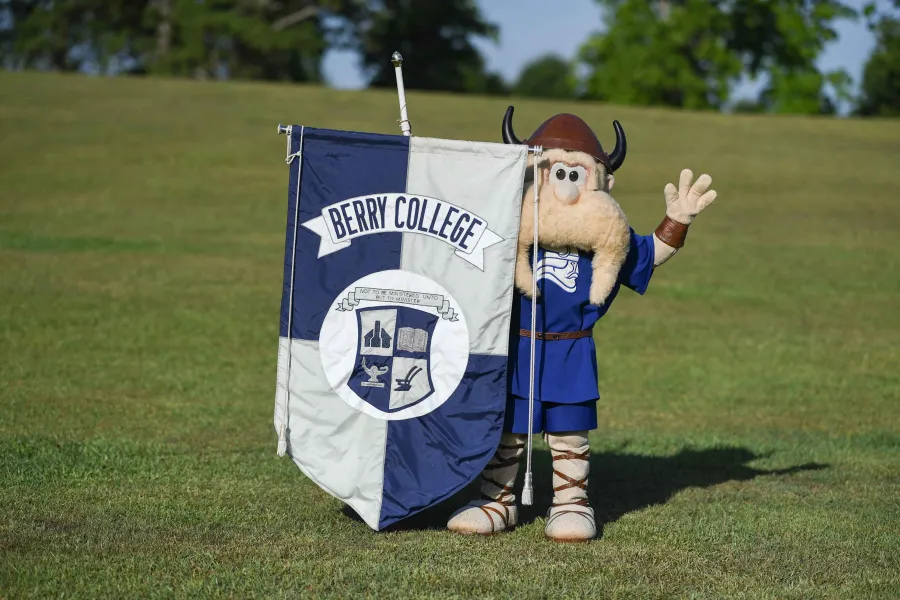 SUBMIT YOUR PHOTO FOR A CHANCE TO WIN

Show us how you're celebrating Mountain Day! Share photos on social media of you with your new Mountain Day merchandise, enjoying #cupcakesformartha in honor of Martha's birthday or reconnecting with fellow alums at a Mountain Day event, and you could win one of THREE Berry Alumni prize packs. Be sure to include #mtnday21, and don't forget to tag @BerryAlumni. The deadline for entry is 11:59 p.m. ET on Sunday, Oct. 10.
Frequently Asked Questions
Common questions about Mountain Day events, merchandise and more
Mountain Day Activities & Events
Connect with classmates & celebrate Mountain Day
Mark your calendars - Mountain Day is almost here, and this year, you can participate from anywhere in the world!
RSVP today to join fellow alumni and friends for virtual AND in-person events, including a virtual trivia night, milestone reunion brunch, young alumni coffeehouse social and much more.
Mountain Day 2021: Schedule of Events
Sign up for a week of virtual and in-person events:
Download a PDF version of the schedule here.
View the full schedule of events for Mountain Day 2021 below, or quickly jump to one of the following days:
Plus, all month long we'll be reposting your #mtnday21 contest entries, #TBT Mountain Day photos and more on social media as we get ready for this big family reunion, so stay tuned!

YOUNG ALUMNI LEADERSHIP GIVING CIRCLE
FOR THE CLASSES OF 2012-21

For more than 119 years, Berry College has been able to deliver its distinctive mission, in large part thanks to the generosity of our alumni. By choosing to give, you are making a difference for Berry students - through gifts that support life-changing scholarships, first-class learning facilities, challenging academic programs and other innovative initiatives.
#mtnday21
Join the conversation
Join the conversation on social media by using #mtnday21!
Share your Mountain Day posts:
Show off your at-home celebrations during the virtual alumni events

Celebrate our founder's birthday with a cupcake using #cupcakesformartha
Share your photos from one of the many in-person events on the mountain
Snap a selfie wearing the official Mountain Day 2021 shirt!