Welcome to the Berry Alumni Family!
Class of 2022
Congratulations Class of 2022, and welcome to the Berry alumni family!
One of the great things about Berry is that while you leave campus and embark on future careers, further studies, and all the other journeys of a long, interesting life, Berry never leaves you. You are - and always will be - part of the family.
We hope you'll take a few minutes to explore this page as you get ready to graduate. And don't forget to stay in touch; we always love hearing from you!
Join Berry Alumni Connect
Create your account today!
The Networking Portal for Alumni and Friends
Interested in building your professional network? Wondering what Berry alums live in your area? Maybe you'd like to reconnect with a classmate? If you're looking for fellow Berry Alumni, look no further. Berry Alumni Connect is the online community platform for your career and personal connections.

Stay in Touch
Discover how you can stay connected to your Berry family in 3 easy steps: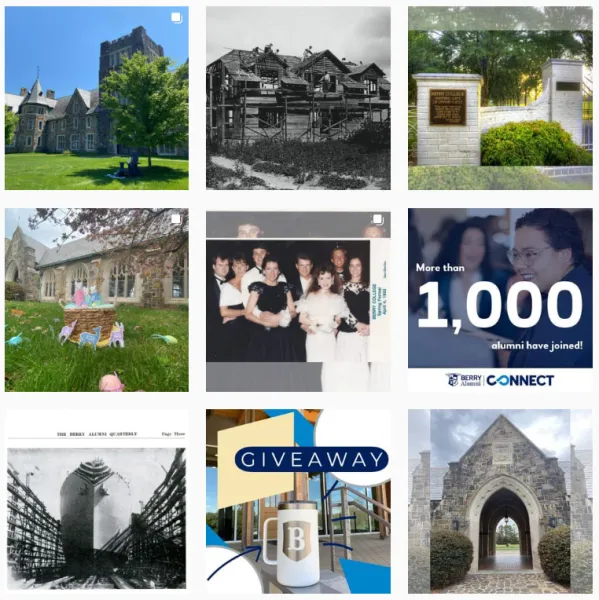 STEP ONE:
FOLLOW US ON SOCIAL MEDIA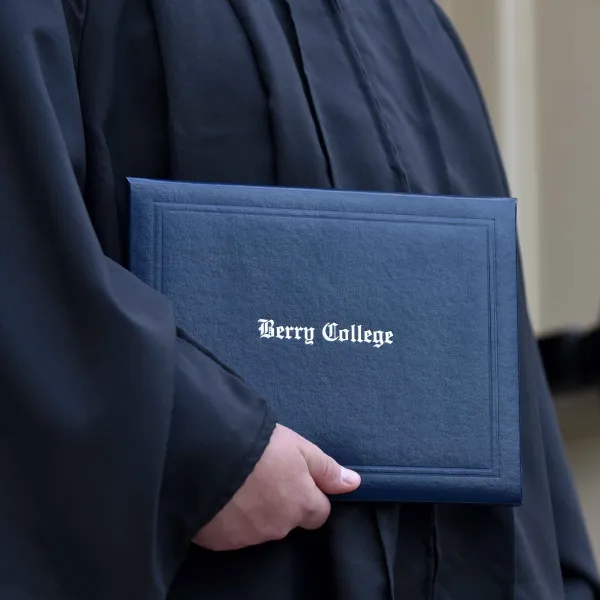 STEP TWO
UPDATE YOUR CONTACT INFO
As you settle into your post-grad life, make sure to send us your updated contact information so we can stay in touch! Update your email address so you don't miss invites to young alumni events or the Alumni Accent e-newsletter, and update your mailing address so you can receive Berry magazine!
Plus, use that same form to keep us updated on the exciting news in your life, from new jobs to new homes to weddings and more!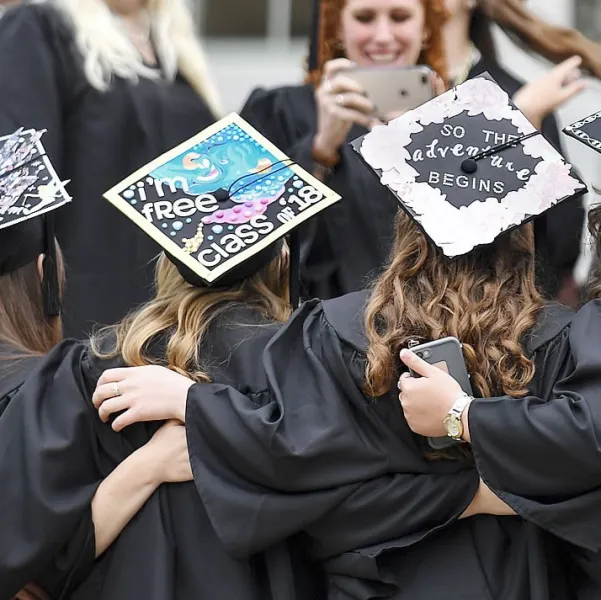 STEP THREE:
SHOW OFF YOUR ALUMNI PRIDE!
Share your graduation pics with #AlwaysBerry for a chance to be featured on our social media accounts!
Plus, stay tuned for brand new exclusive alumni merchandise coming soon!
Welcome to the Berry Alumni Family
"I pray that I may leave the world more beautiful than when I found it."
- Martha Berry