Welcome to the Berry Alumni Family!
Class of 2021
Congratulations Class of 2021, and welcome to the Berry alumni family!
One of the great things about Berry is that while you leave campus and embark on future careers, further studies, and all the other journeys of a long, interesting life, Berry never leaves you. You are - and always will be - part of the family.
We hope you'll take a few minutes to explore this page as you get ready to graduate. And don't forget to stay in touch; we always love hearing from you!
From your Berry Family
Berry alums and friends share messages of congratulations with our newest grads!
Congrats! You survived senior year in a pandemic, so you can definitely survive anything that comes next!
Faith Mantia
Class of 2016
You did it! You've completed 16 years of school and are still standing! Well done!
Milton Tama
Class of 2019
Taylor Reynolds
Class of 2012
Congrats Class of 2021! You've got big things coming your way!
Hannah Atsma
Class of 2020
Britt Ozburn
Class of 2008
Congratulations on this huge milestone in your life! You are going to go on to do all of the great things that you have been preparing for and we can't wait to be there for you every step of the way!

Maddie Jordan Miller
Class of 2019
As Director of Alumni Relations at Berry, I am thrilled to welcome you into the Berry Alumni Association. We are so very proud of you and your accomplishments. And we will always be ready to welcome you back home to Berry - stay in touch and keep on shining!
Jennifer Tucker Beard
Class of 1993
Audrey McNew
Class of 2021
Congratulations to our newest grads! We are looking forward to seeing you embark on the next leg of your adventure!
Jennifer Schaknowski
Fac/Staff
Congratulations to the Class of 2021! I wish you all the best of luck on your next steps in life. We're so glad to have you as part of the Berry alumni family!
Jennifer Wright
Fac/Staff
Stay in Touch
Discover how you can stay connected to your Berry family in 3 easy steps: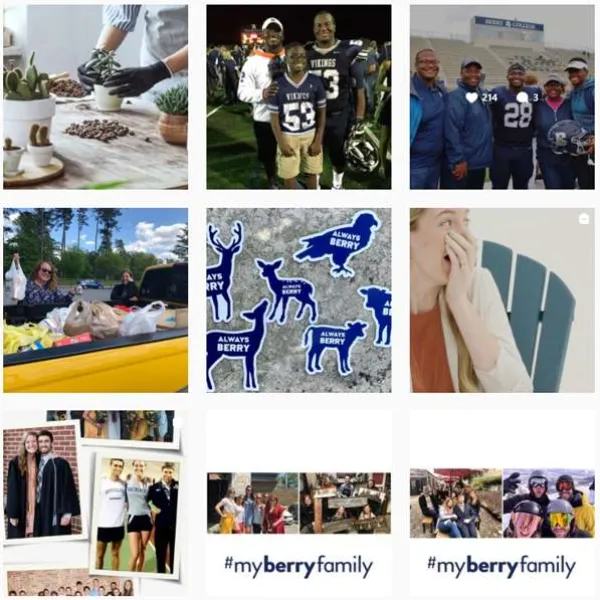 STEP ONE:
FOLLOW US ON SOCIAL MEDIA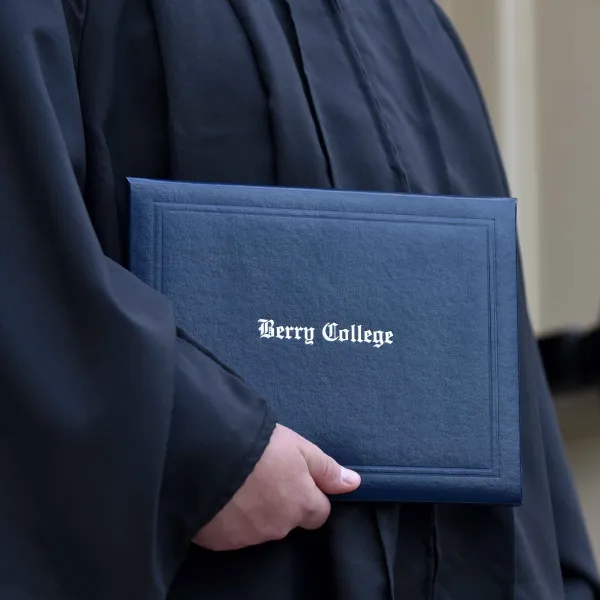 STEP TWO
UPDATE YOUR CONTACT INFO
As you settle into your post-grad life, make sure to send us your updated contact information so we can stay in touch! Update your email address so you don't miss invites to young alumni events or the Alumni Accent e-newsletter, and update your mailing address so you can receive Berry magazine!
Plus, use that same form to keep us updated on the exciting news in your life, from new jobs to new homes to weddings and more!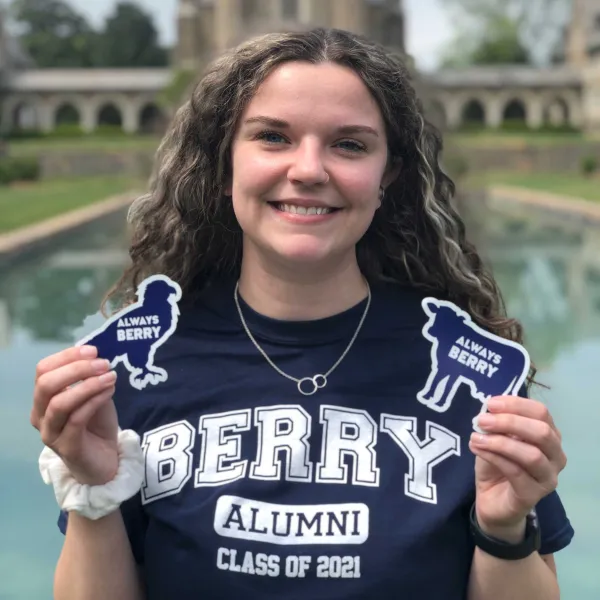 STEP THREE:
SHOW OFF YOUR ALUMNI PRIDE!
Order your brand-new "Always Berry" merchandise, available for a limited time only! Items include the official Class of 2021 t-shirt, "Always Berry" magnets, deer socks and more.
Plus, net proceeds from all sales support the Save a Student Scholarship benefitting Berry students facing financial crisis, so you can show off your Berry pride and help Berry students!
Welcome to the Berry Alumni Family
"I pray that I may leave the world more beautiful than when I found it."
- Martha Berry