Thank you to the alumni who volunteered to be Crew Chiefs and helped answer questions and support those on their virtual work crews!
Learn more about one of our Note Writing Crew Chiefs, Jean Lacey (67C), below.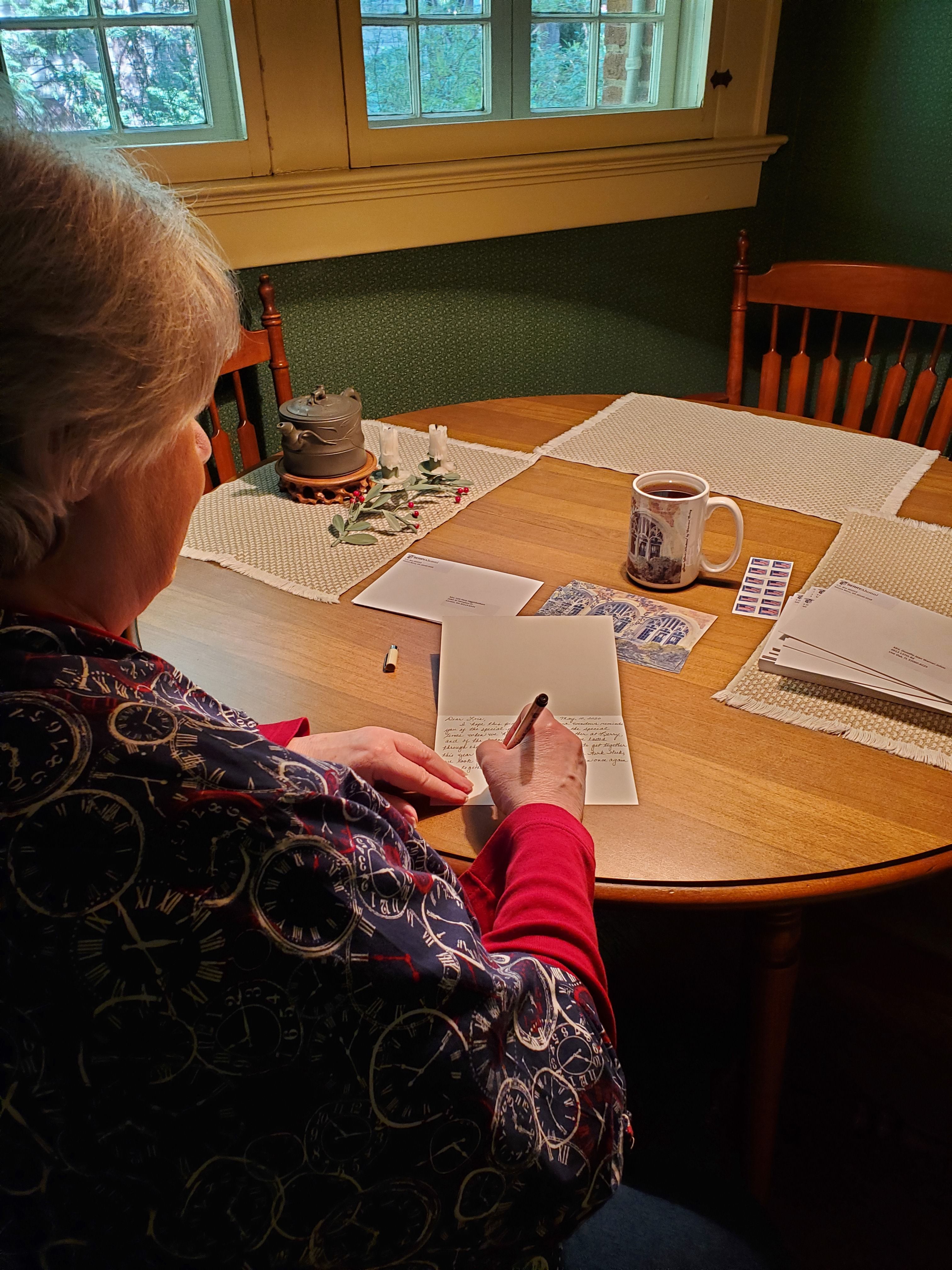 What do you do for a living?

I am retired and enjoying every minute of it!
Tell us one fun fact about you!

In 1979 I made the finish line tape for the Peachtree Road Race, which was used every year from 1979 through 2008.
How do you stay involved as an alumna?

I have attended Alumni Weekend every year since 2000 and have enjoyed singing in the Alumni Choir with Ross and all of the choir members who return each year to make beautiful music together!
In addition, I have attended Alumni Work Week every year since 2012, working the first year on the Archives Crew, and every year since then on the Activities and Auction Crew. I have also co-chaired five class reunions, four for '67C and one for '66C.
What part of Virtual Work Week are you most excited about?

Even though we can't be together on campus this year, I am enjoying the telephone calls and e-mail communications and contact with other alumni and with the Alumni Office regarding Virtual Work Week, and writing the notes of thanks and encouragement to others.
All of us need to know our Berry family is thinking of us when we can't greet each other in person.
Learn more about Virtual Work Week and see photos from the week of service here.