An Evening of Honors 2022
Honoring
RANDY & NANCY BERRY
BARRY & MICHELE GRISWELL

Heartfelt expressions of thanks took center stage at the second annual Evening of Honors as Berry paid tribute to two extraordinary couples and their exceptional impact on students' lives.
College leaders, Martha Berry Society members at the Platinum and Gold levels, BITS (Berry Information Technology Students) Program alumni, Griswell Scholarship Program recipients, and other honored guests gathered at the Hilton Atlanta/Marietta Hotel and Conference Center for the celebration. Berry trustee and alumnus Robert Swarthout served as master of ceremonies and as chair of the event. Freshman music major Iley Barnes performed a lively rendition of Anything Goes with Berry graduate Kevin Allen and his band.

President Steve Briggs presented President's Awards to the honorees and announced two namings in recognition of their outstanding service to the college: the Barry Griswell Basketball Locker Rooms and the Randy and Nancy Berry Endowed BITS Directorship. Randy and Nancy's children and grandchildren had a surprise for the Berrys as well: the donation of a new golf cart for the BITS Program, complete with a Randy-inspired mustache.
MEET OUR HONOREES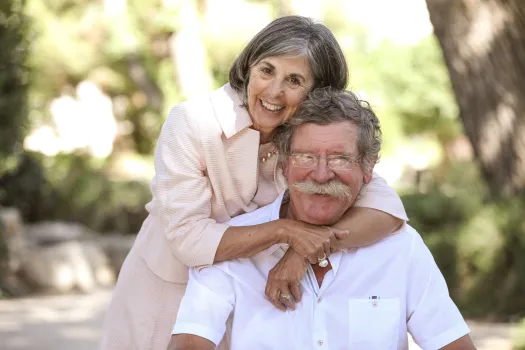 Randy & Nancy Berry

Randy and Nancy are visionaries who partnered with the college to launch a program aimed at building on-campus technology and offering hands-on work experience for students in this rapidly growing field. We celebrated the 25th anniversary of that initiative, the BITS Program, and its modernization of Martha Berry's commitment to the transformative power of work. The great-nephew of our founder, Randy is a living representation of his family's commitment to Martha's vision.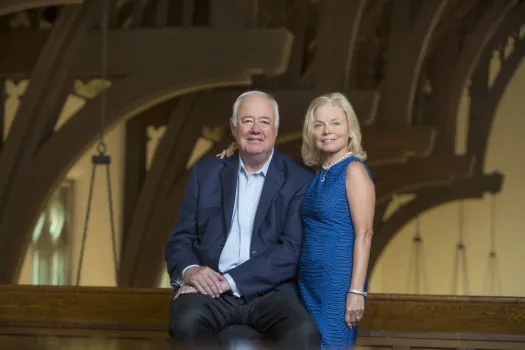 Barry & Michele Griswell

Barry and Michele are stellar Berry alumni who have dedicated their lives to ministering unto others. Thanks to the generosity of friends desiring to honor Barry's memory, the Griswells' impact on Berry students is continuing in perpetuity through the Griswell Scholarship Program, now in its second year.